Irish wildflowers sitemap



Photos: Tramore, Co.Waterford

One-flowered Glasswort
Salicornia pusilla
Family: Chenopodiaceae

Flowering August-October. Annual. Native.

Single flowers. Spikes break into segments as seeds ripen. Branches more/less straight. Yellowish-green, becoming orangy-purplish. Height to 25cm.
Coastal. Found on the drier, upper parts of salt-marshes. SE Ireland.
Identified by Paul Green

Glassworts, Salicornia agg.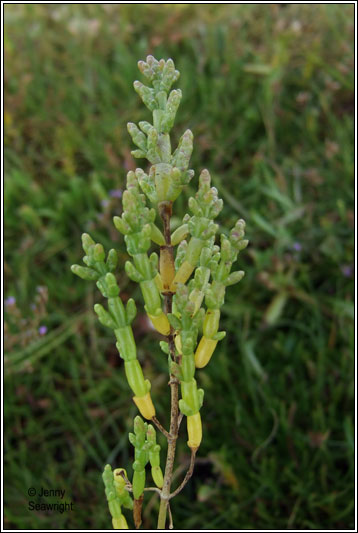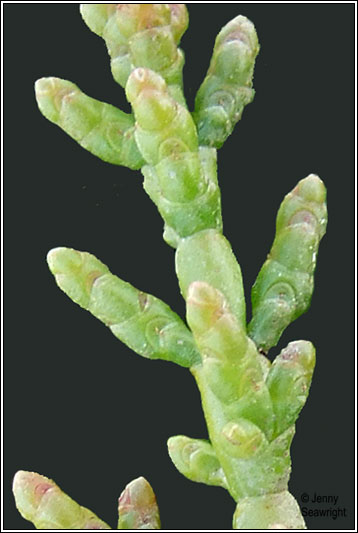 One-flowered Glasswort, Salicornia pusilla. Tramore, County Waterford. September 2008