Irish wildflowers



Photos: Tramore, Co.Waterford

Common Glasswort
Salicornia europaea s.s.
Family: Chenopodiaceae

Flowering August-October. Annual. Native.

Flowers in groups of three. Much-branched, usually erect. Height to 35cm.
Becomes yellowish-green flushed orangy-red at flowering time.
Coastal, very frequent on all levels of salt-marshes round Irish coasts.
Identified by Paul Green

Glassworts, Salicornia agg.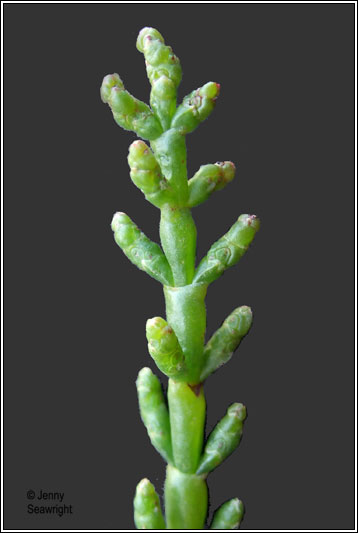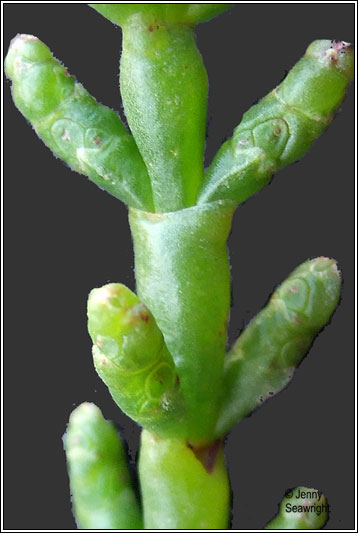 Common Glasswort, Salicornia europaea. Tramore, County Waterford. September 2008