Irish wildflowers




Photos: Tramore, Co.Waterford



Strawberry Clover
Trifolium fragiferum
Seamair mhogallach
Family: Fabaceae

Flowering July-September. Perennial. Native.

Long-stalked heads of pinkish-white flowers. Followed by very distinctive seedheads with calyx strongly inflated, hairy. Trifoliate leaves with thickened, recurved lateral veins. Prostrate stems, rooting at nodes, to 30cm.
Similar to White Clover, T. repens when not in flower or fruit.

Usually coastal, often in damp grassland at the edge of salt-marshes.
Occasional, main distribution is in SE Ireland, but also recorded from North Kerry and counties Limerick and Dublin.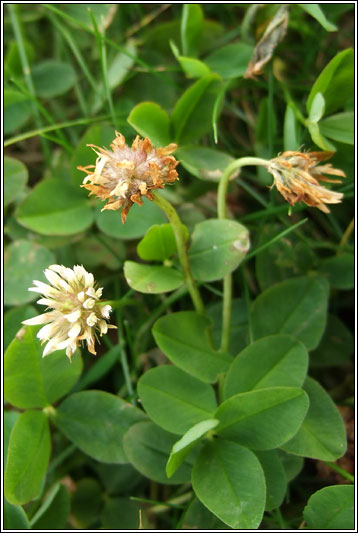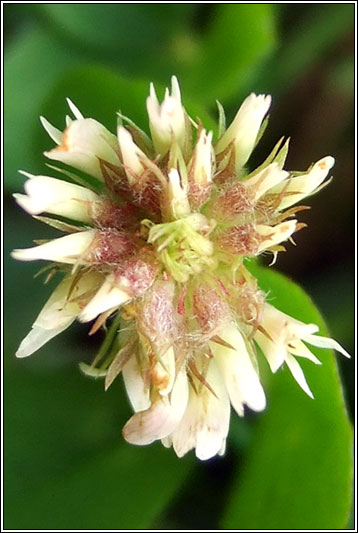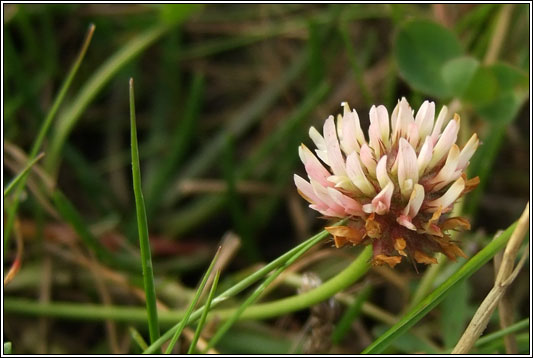 Strawberry Clover. Tramore dunes, County Waterford. September 2008