Irish wildflowers




Photographs: County Cork





Japanese Anemone
Anemone x hybrida (Anemone hupehensis x vitifolia)
Family: Ranunculaceae

Flowering July-October. Perennial. Garden escape.

Large white or creamy-pink saucer-shaped flowers with prominent boss of golden stamens. Tall, erect flower-stalks. Deeply lobed leaves. Height to 120cm. Hardy.

Frequently grown in gardens on well-drained sunny or slightly shaded soils.
Infrequently recorded garden escape or discard, roadsides, waste ground.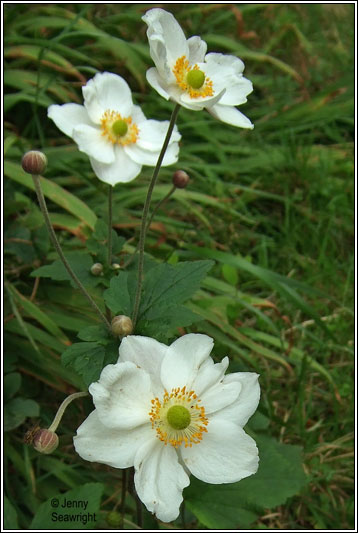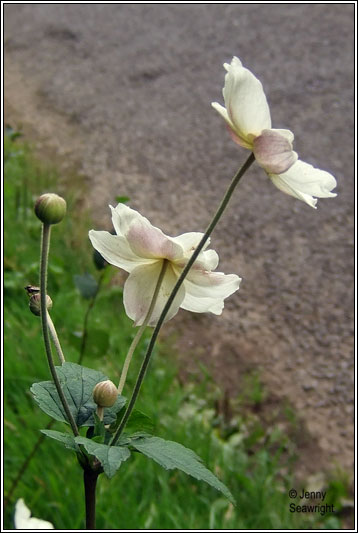 Japanese Anemone. Roadside County Cork. August 2008