Irish wildflowers




Photos: nr Foynes, County Limerick





Red Bistort
Persicaria amplexicaulis
Stóinse dearg
Family: Polygonaceae

Flowering July-September. Perennial. Garden escape. Introduced.

Long-stalked, dense spikes of red flowers, usually more than one inflorescence to each stalk. Semi-evergreen leaves with cordate bases, upper leaves stem-clasping. Un-winged leaf stalks. Erect, usually branched stems, height to 1m. Plants spread vegetatively, can become very invasive in gardens.

Waste ground, roadsides. Additional records from dunes, railway banks, hedgerows. Occasional garden escape, sometimes naturalises.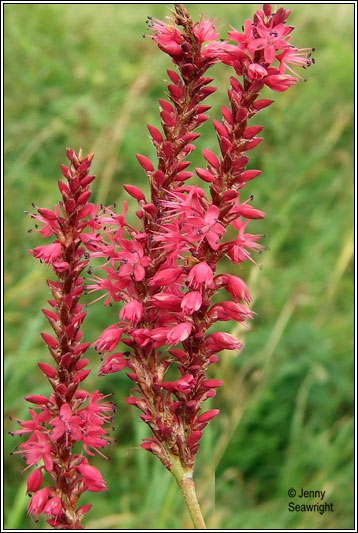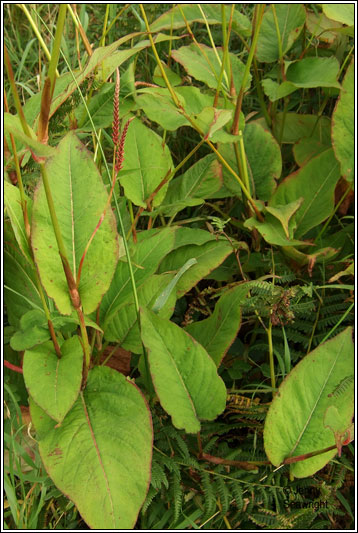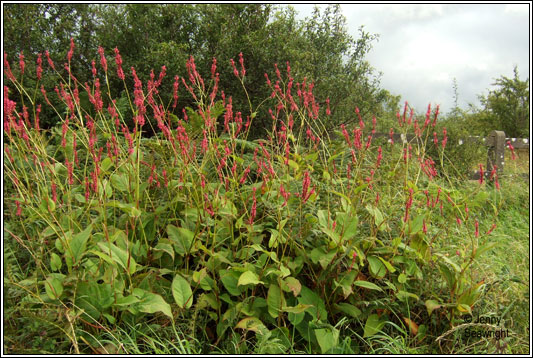 Red Bistort. Roadside N69 near Foynes, County Limerick. August 2008