Irish wildflowers




Photos: Aughinish, Co.Limerick





Goat's-beard
Tragopogon pratensis
Finidí na muc
Family: Asteraceae

Flowering June-August. Annual or perennial. Native.

Yellow dandelion-like, flowers only opening in the morning. Surrounded by narrow, pointed, sepal-like bracts, longer than the florets. Clock-like seedheads, achenes rough, pappuses feathered. Distinctive narrow, fleshy leaves, sheathing. Flower stems erect, usually unbranched, slightly swollen below flower, 35-60cm.

Found in tall grassland and field edges. Also on dry banks, path and roadsides. Occasional, mainly central Ireland.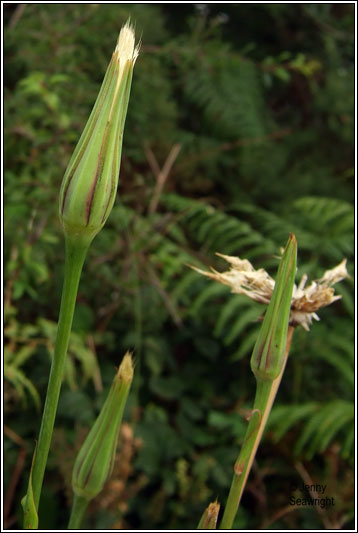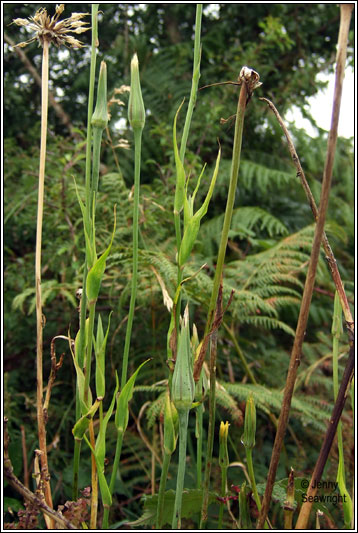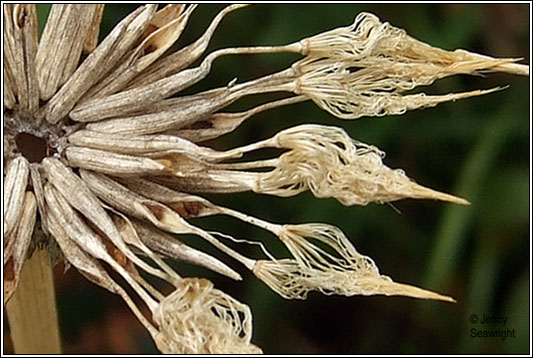 Goat's-beard, Aughinish, County Limerick. August 2008