Irish wildflowers




Photographs above and below right:
Jonathan Micheal. Inishbofin





Water Lobelia
Lobelia dortmanna
Plúr an locháin
Family: Campanulaceae

Flowering July-August. Aquatic perennial. Native.

Raceme of 3-10 drooping pale lilac flowers. Erect, unbranched, leafless, flowering stems rising 15-25 cm above water surface. Seed can remain viable for 30 years.Submerged rosettes of blunt-linear leaves. Slow-growing, in water depths less than 2m.

Found in acidic, stony lakes, usually mountainous. Locally common in the west of Ireland, counties Cork to Donegal.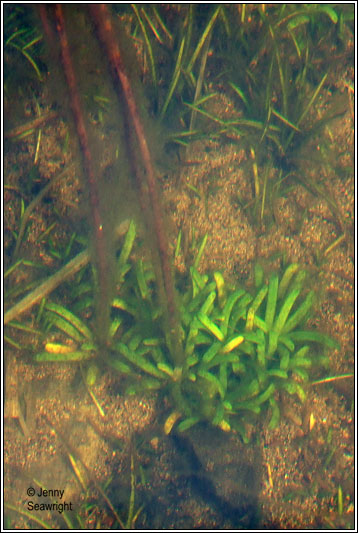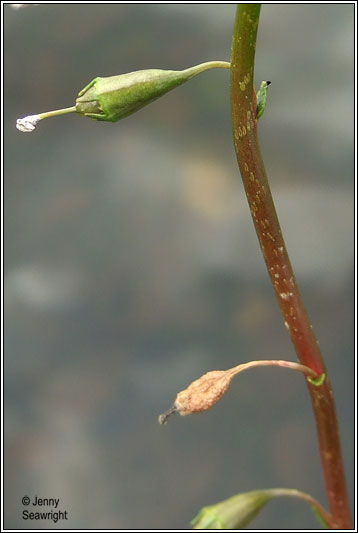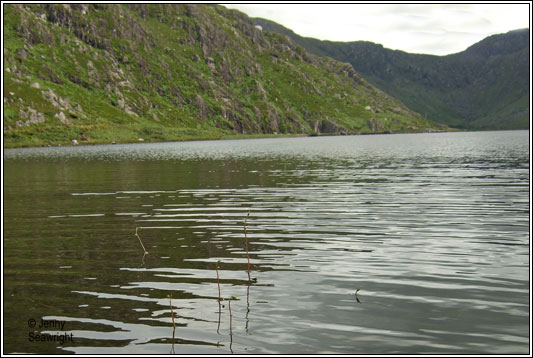 Above: Water Lobelia. Glenbeg, County Cork. August 2008