Irish wildflowers




Photographs: County Cork





Frog Orchid
Coeloglossum viride (Dactylorhiza viridis)
Magairlín an loscáin
Family: Orchidaceae

Flowering June-July. Perennial. Native.

Short spike of greenish-pink flowers, upper petals and sepals forming hood.
Lip 3-lobed with small central lobe. Short spur, stalkless, twisted ovary. Plants can be small and easily overlooked. Height: 8-25cm.

Dry heathy, sandy or gravelly grassland. Rare, mainly found in the Burren, Co. Clare and in the N of Ireland.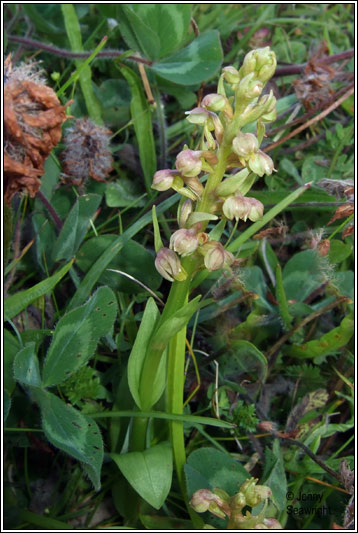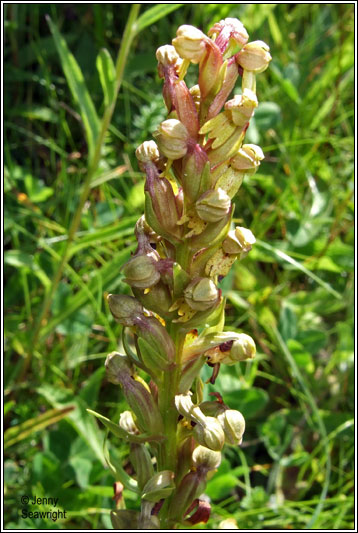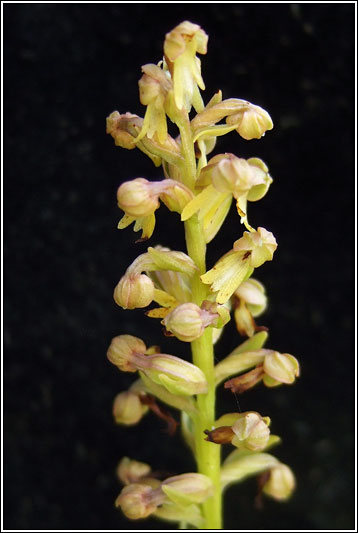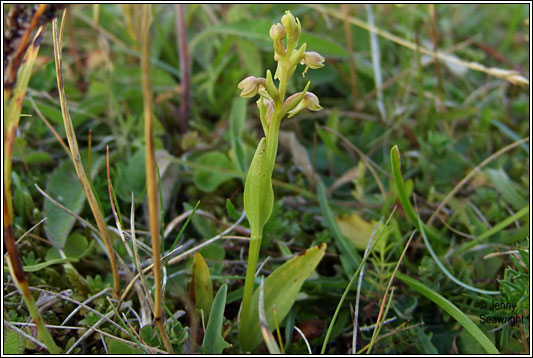 Frog Orchid. County Cork. July 2008