Irish wildflowers




Photos: Ardmore, Co.Waterford



Common Fumitory
Fumaria officinalis
Camán searraigh díge
Family: Fumariaceae

Flowering time: May-October. Annual. Probably introduced.

Spikes of light reddish-purple flowers, dark purple at tips.
Grey-green leaflets. Weak scrambling or erect stems. Height: 10-30 cm

Common on dry wasteland, roadsides, gardens. Less frequent in W of Ireland.
Identification: Paul Green, Co.Wexford

Similar: Common Ramping-fumitory, F. muralis.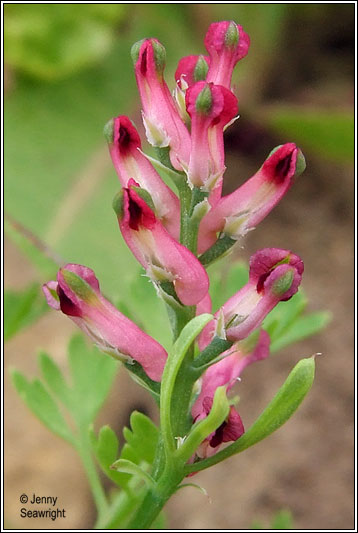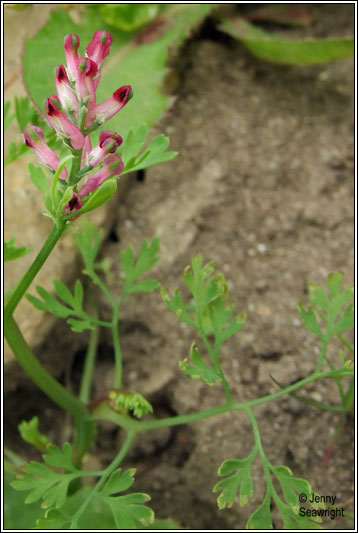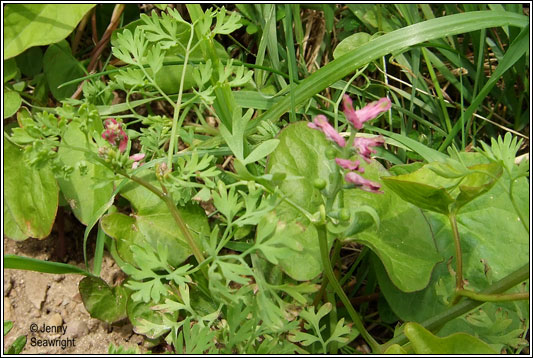 Common Fumitory. Ardmore, Co.Waterford. May 2008.