Irish wildflowers










Foxglove
Digitalis purpurea
Lus mór
Family: Scrophulariaceae

Flowering time: June-August. Biennial. Native.

Spikes of purple, bell-shaped flowers with spotted throats. Sometimes white.
Basal rosette of soft leaves, grey-felted beneath. Unstalked upper leaves.
Erect stem, secondary flower spikes from lower leaf axils. Height: 60-180 cm

Woodland, heaths, roadsides, gardens. Prefers acidic ground.
Frequent, locally abundant except central Ireland.

Fairy Foxglove, Erinus alpinus.
Small perennial, hairy spoon-shaped leaves. Bright pink-purple flowers.
Sometimes naturalised on stony ground or walls. Introduced.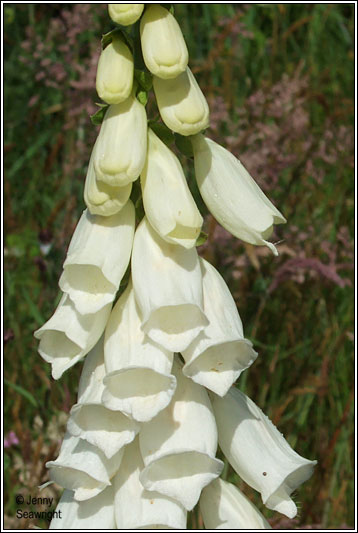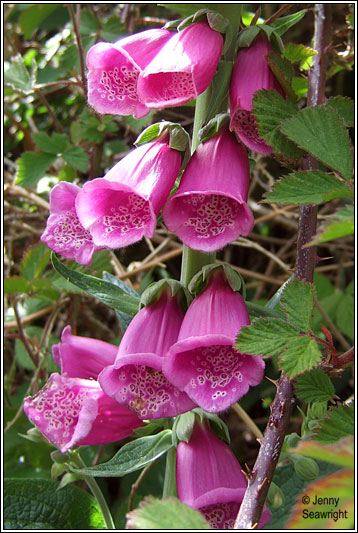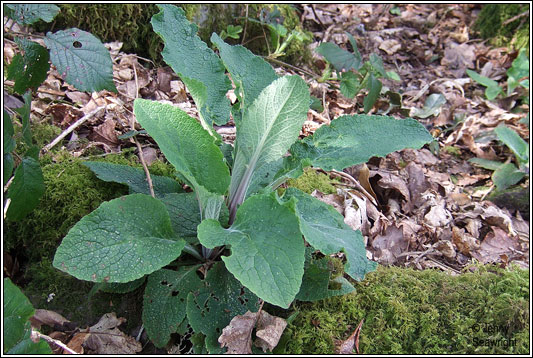 Photographs above: Ballingeary, Co.Cork.