Irish wildflowers




Photos: nr Kinsale, Co.Cork





Sharp-leaved Fluellen
Kickxia elatine
Buaflíon Breatnach
Family: Scrophulariaceae

Flowering July - September. Annual. Introduced.

Solitary lipped flowers, inside of upper lip violet-maroon, lower pale yellow.
Spur more/less straight. Narrow calyx teeth. Alternate hairy leaves, stalked, hastate (spearhead-shaped). Stems spreading or prostrate.

Open, basic and sandy soils, waste ground, arable land, gardens. Also recorded growing on peat in Co. Cork. Rare, but can be locally frequent.
Often coastal, mainly S Ireland.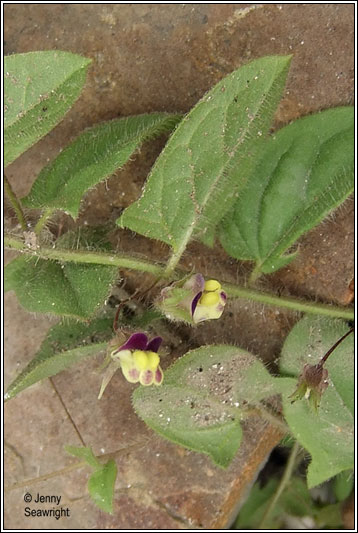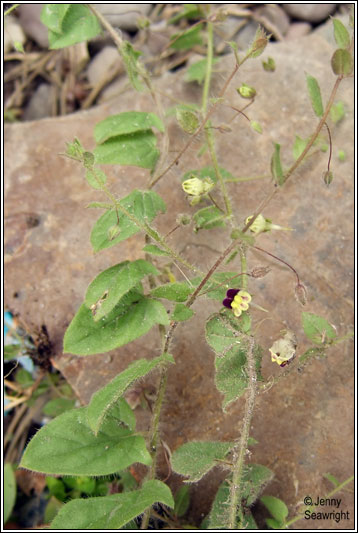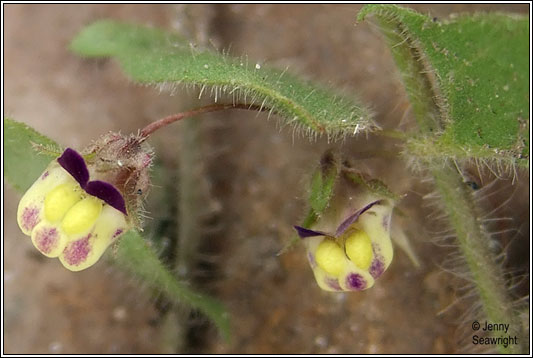 Sharp-leaved Fluellen. Kinsale area, County Cork. July 2008