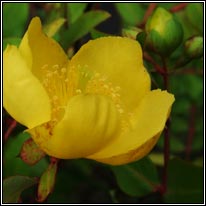 Photographs: Co.Waterford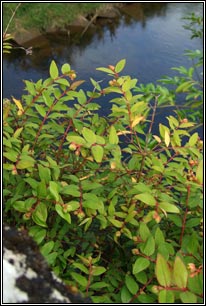 Forrest's Tutsan
Hypericum forrestii
Family: Hypericaceae

Flowering July - September. Semi-evergreen shrub. Garden escape. Introduced.

Golden-yellow flowers with many stamens. Light green, oval, semi-evergreen leaves, opposite. Young stems reddish, older growth woody. Height to 2m.

Found as a garden escape on walls, rough grassland. Can be confused with Hypericum 'Hidcote'

Identification by Paul Green.