Irish wildflowers




Photographs: Co.Waterford



Hawkweed
Hieracium anglicum agg. (Section Cerinthoidea)
Lus na seabhac
Family: Asteraceae

(Previously in Hieracium subgen. Hieracium, H.alatum group). Identified by Paul Green
Many diffent forms of Hawkweeds (Hieracium agg.) occur, and can be very difficult to accurately identify.

Flowering May - July. Perennial. Native.
Small clusters of lemon-yellow flowers. Bluish-green leaves basal rosette, leaves stalked. 1-2 stem leaves, more/less clasping. Branched stems with whitish hairs.

Fairly frequent on rocky limestone in W Ireland, Co.Waterford, and in mountains of Antrim and Derry. Commonest Irish microspecies.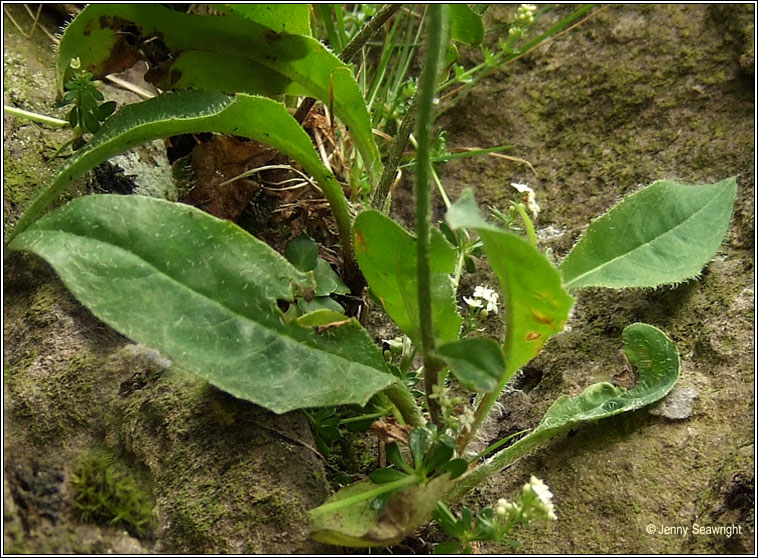 Hieracium anglicum. Comeragh mountains, Co. Waterford. July 2009