Irish wildflowers




Photos: Ballingeary, Co.Cork





Marsh Speedwell
Veronica scutellata
Lus cré corraigh
Family: Scrophulariaceae

Flowering June - August. Perennial. Native.

Alternate spikes of pale lilac or whitish flowers, deep blue veins. Notched seed capsule, longer than calyx. Narrow, small-toothed leaves, often olive-brown, stalkless. Slender, more/less erect stems to 50cm.

Wet ground, marshes, lake edges, bogs, ditches. Widespread but decreasing, the main decline is in central Ireland.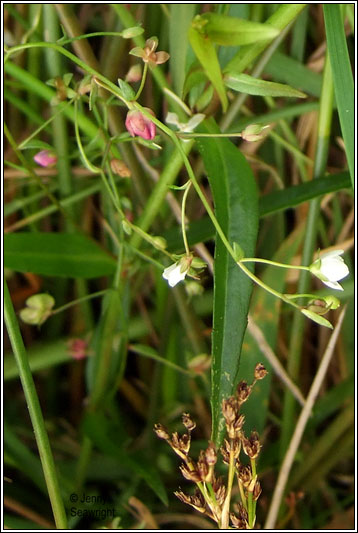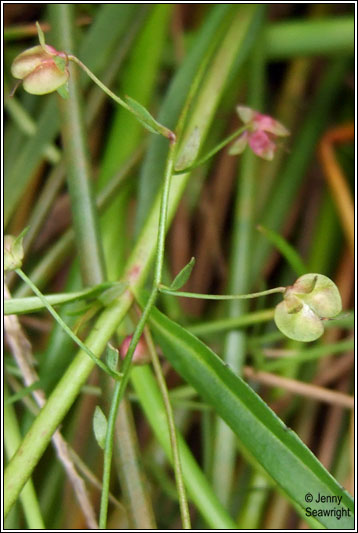 Marsh Speedwell. Ballingeary area, Co.Cork. June and September 2008