Irish wildflowers




Photographs: Foynes, Co.Limerick





Water Figwort
Scrophularia auriculata
Donnlus uisce
Family: Scrophulariaceae

Flowering: July-August. Perennial. Native.

Flowers small, brownish-red, rounded sepals with white borders.
Blunt-tipped, blunt-toothed leaves, often 2 lower lobes. 4-winged square stems.
Small bracts. Smooth rhizome without tuber-like swellings. Height: 50-150 cm
Similar to Common Figwort, S. nodosa but often more robust.

Moist woods, marshes, riversides. Sometimes on dryer ground in West.
Frequent S and W Ireland.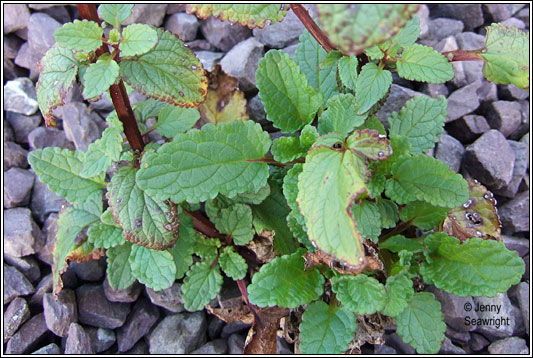 Photograph above: Near Ballingeary, Co.Cork. October 2007.