Irish wildflowers




Photos: The Burren, Co.Clare





Pyramidal Bugle
Ajuga pyramidalis
Glasair bheannach
Family: Lamiaceae

Flowering April-May. Perennial. Native.

Small pale mauve-blue flowers on erect stems. All bracts are longer than flowers, pale-green strongly tinged with pinkish-violet. Produces very long-lived seed.
Short-stalked basal leaves, forming flattish rosette. Stem leaves stalkless. Stem hairy all round. Stolons but no runners. Height: 8-15cm, but can be smaller.

Rocky ground round Galway Bay. Also recorded from a site in the N of Ireland.
Very rare. Vulnerable: Red Data Book 2006.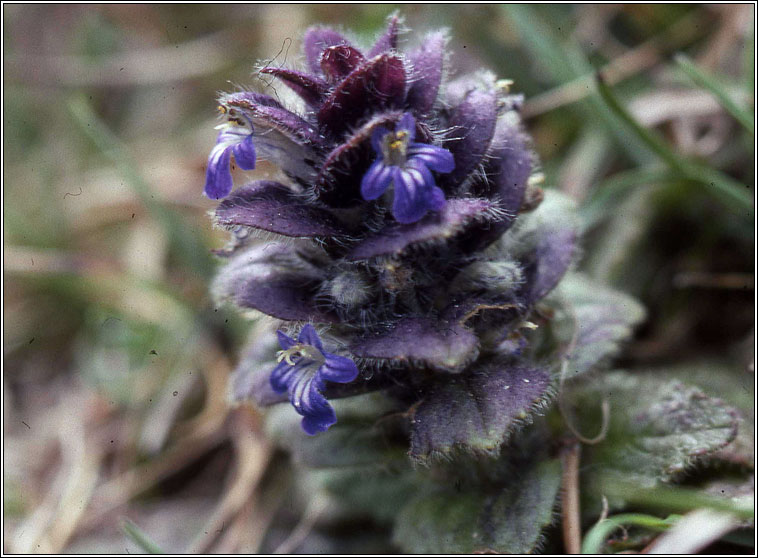 All photographs of Pyramidal Bugle in flower are © Micheal G Slattery