Irish wildflowers




Photographs: Co.Cork





Dittander
Lepidium latifolium
Piobracas
Family: Brassicaceae

Flowering July-August. Perennial. Possibly introduced.

Broad panicles of small white flowers. 4 petals, longer than sepals. 6 stamens. Round, short-beaked seedpods. Large stalked leaves, lanceolate, fine-toothed. Upper leaves narrow, unstalked. Stout whitish-green stems, creeping rhizomes. Height to 1.5m

Damp bare ground near sea. Rare, S and E coast of Ireland. Possibly introduced, relic of ancient cultivation.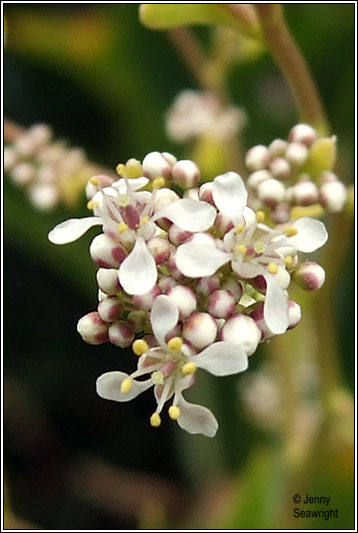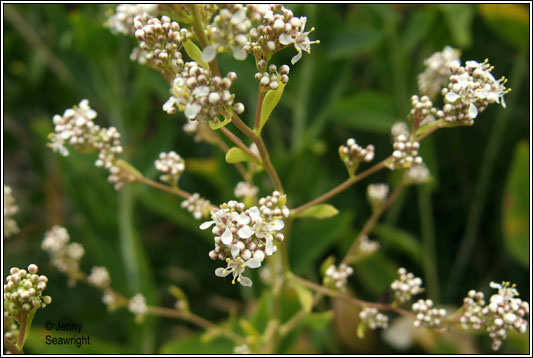 Dittander. Kinsale area, County Cork. May and July 2008