Irish wildflowers




Photos: Naomi Brennan, Co.Kildare





Creeping Comfrey
Symphytum grandiflorum
Family: Boraginaceae

Flowering March-May. Perennial. Introduced. Garden escape.

The earliest comfrey to flower. Yellowish-cream flowers with red buds. Blunt
calyx-lobes. Dark-brown nutlets. Leaves with long, winged stems, cordate leaf-bases. Creeping rhizomes, decumbent leaf stems. Erect flower stems to 40cm. Vigorous, spreading growth.

Grown as ground cover in gardens. Infrequently recorded in Ireland as a garden escape or discard.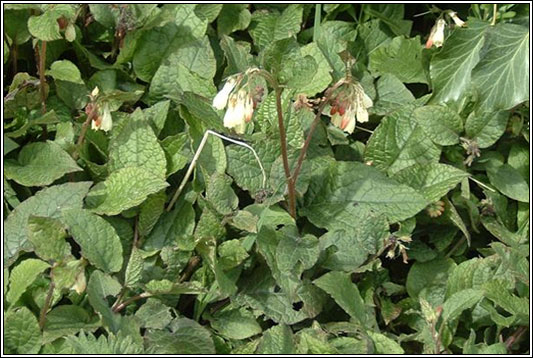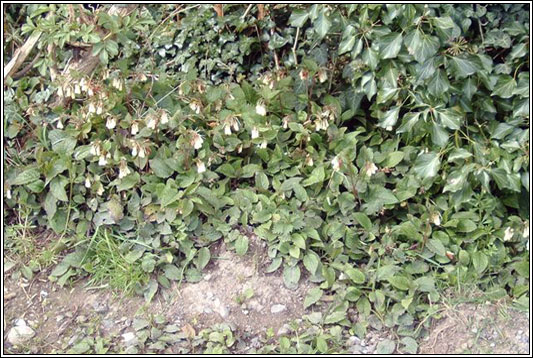 Creeping Comfrey. Co.Kildare. Photographs: Naomi Brennan