Irish wildflowers




Photographs: County Cork





Raspberry
Rubus idaeus
Sú craobh
Family: Rosaceae

Flowering June-July. Perennial. Native.

Panicles of small white flowers with erect, narrow petals. Fruit is edible red berry.
Pinnate leaves with 3-7 leaflets, green above, whitish below. Rounded stems with bristles and straight, slender prickles. Spreads by seed and vegetatively, can form large clumps. Height: 80-150 cm.

Riversides, woods, scrub, waste ground, roadsides. Native, also a persistent relic
of cultivation and garden escape.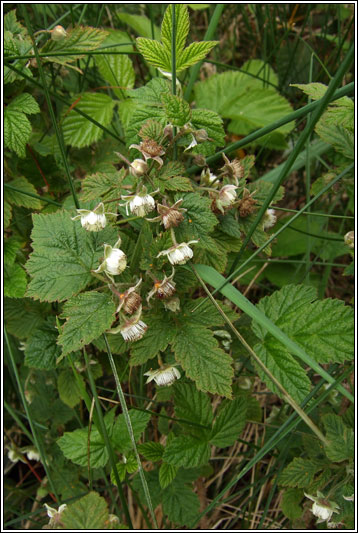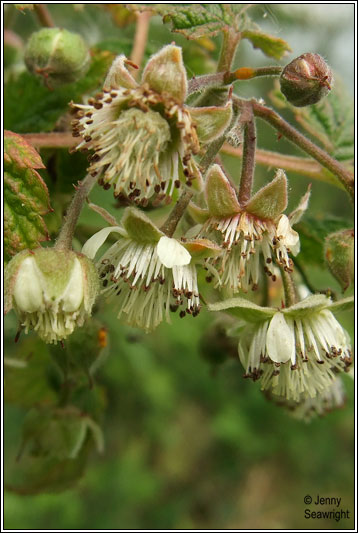 Raspberry. Macroom, Co.Cork.