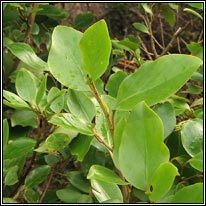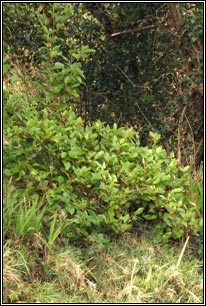 Griselinia / New Zealand Broadleaf
Griselinia littoralis
Family: Griseliniaceae (previously in Cornaceae)

Evergreen shrub or small tree. Introduced. Garden escape.

Very small flowers, 5 sepals and stamens but no petals. Followed by small berries. Mature plants can produce many seedlings. Shiny evergreen leaves, light-green. Native of New Zealand, slightly frost tender.
Height: Mature trees to 15m. but usually grown as hedging plant.

Often planted for hedging, especially in coastal areas.
Infrequently recorded in the wild.