Irish wildflowers




Photographs: County Cork





Honey Spurge / Canary Spurge
Euphorbia mellifera
Family: Euphorbiaceae

Flowering late spring. Perennial. Introduced. Garden escape.

Tall spikes of honey-scented brownish-yellow flowers.
Narrow green leaves with creamy mid-ribs. Evergreen. Stems contain milky
white latex, harmful to eyes, can be skin irritant. Height/spread: 250cm.

Rare in Ireland as a garden escape or discard, becoming more frequent.
Roadsides, waste ground.

Identification by Paul Green, Co.Wexford.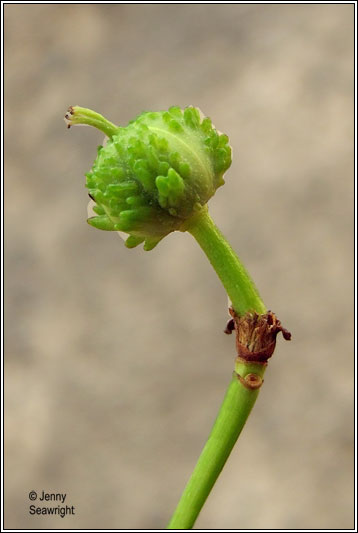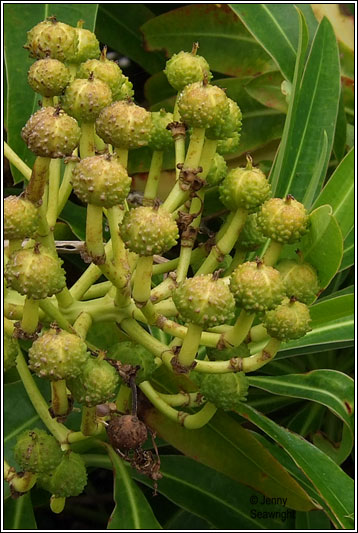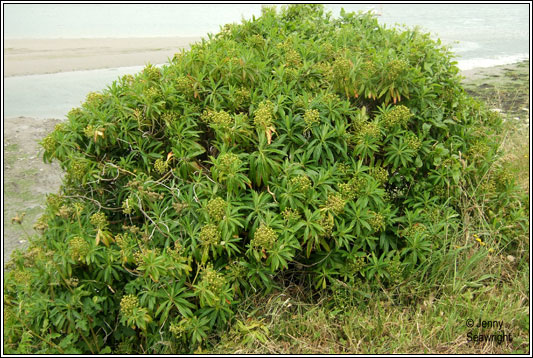 Honey Spurge. County Cork. July 2008