Irish wildflowers




Photographs: Macroom, Co. Cork

Water Avens
Geum rivale
Macall uisce
Family: Rosaceae

Flowering time: April - September. Perennial. Native.

Cup-shaped pinkish-cream or orange-pink flowers, red-purple sepals. Drooping flower stalks. Basal leaves with large rounded terminal leaflet. Height: 20-30cm.

Locally frequent N Ireland, scattered elsewhere. Damp woods, meadows, ditches, river banks. Usually lowland, but also found in mountainous areas.

The fertile hybrid Geum x intermedium can occur when Wood Avens and Water Avens are growing near each other. Yellow flowers.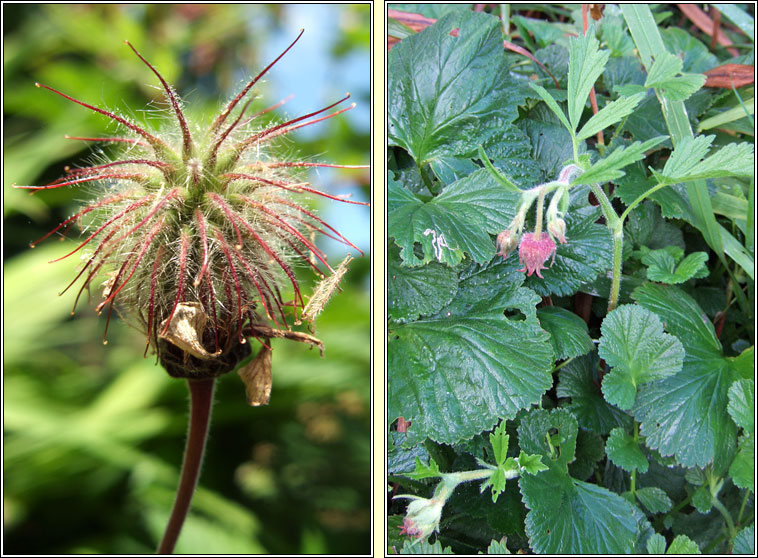 Water Avens, Geum rivale, Macall uisce