Irish wildflowers




Photos: Cork city



Bilbao Fleabane / Hispid Fleabane
Conyza floribunda (Conyza bilbaoana)
Family: Asteraceae

Flowering most of the year. Annual. Introduced.

Panicles of small, erect, whitish flowers, 5-lobed corolla. Hairless bracts. Seeds freely. Plant remains green until hard frost - often still flowering in Jan. Brittle stems. Narrow stem leaves. Over-wintering leaf rosettes, more/less toothed. Usually larger than Canadian Fleabane, C. canadensis, to 140cm.

Waste ground, roadsides, pavements, walls, rides in conifer plantations. Casual, but increasing and establishing in some localities. First recorded Dublin 1984-85. Common in New Ross, Co. Wexford and Cork city. Also counties Waterford, Kilkenny, Carlow. Identification confirmed by Paul Green.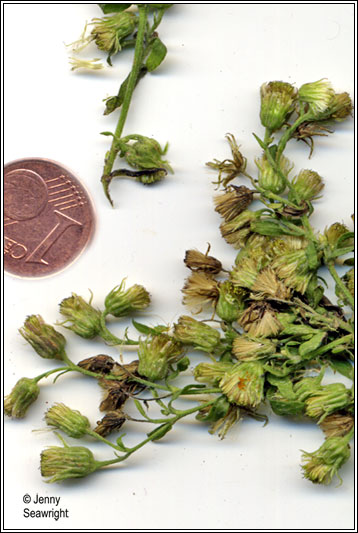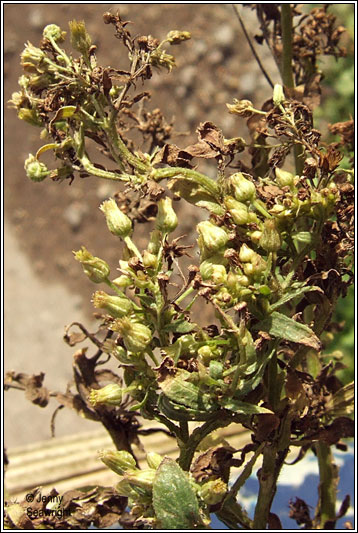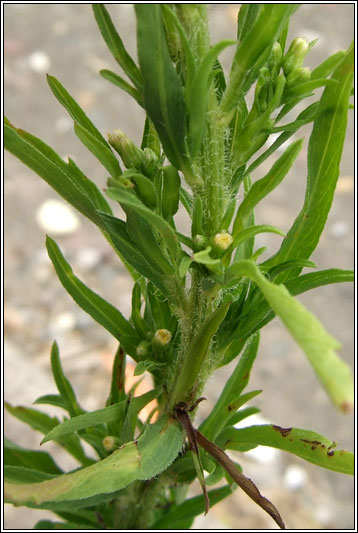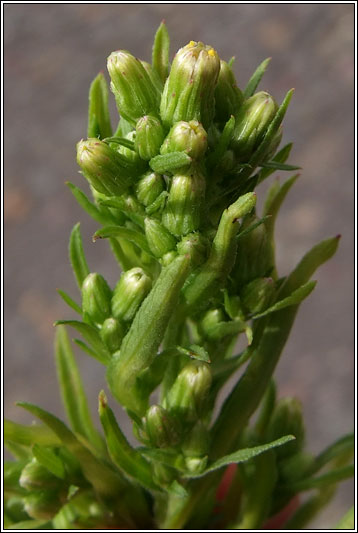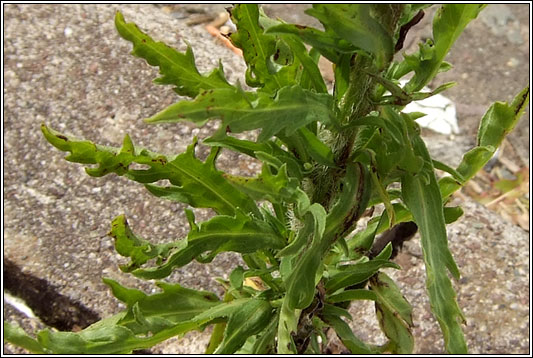 Above: Bilbao Fleabane. Cork city, January and September 2008