Irish wildflowers




Photos: The Burren, Co.Clare





Dewberry
Rubus caesius
Eithreog
Family: Rosaceae

Flowering time: May-September. Perennial. Native.

White flowers, occasionally pink. Followed by edible blue-black fruit,
with about 10 drupes. Fruit surrounded by large erect sepals.
Leaves with three leaflets, deep-toothed, sometimes lobed. Lateral
leaflets stalk-less. Stems sprawling, creeping. Slender prickles.

Usually above limestone. Stony, sandy ground, dunes and hedges. Frequent in parts of S and W, rare elsewhere in Ireland.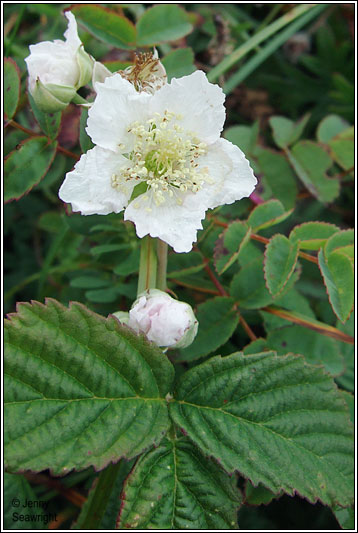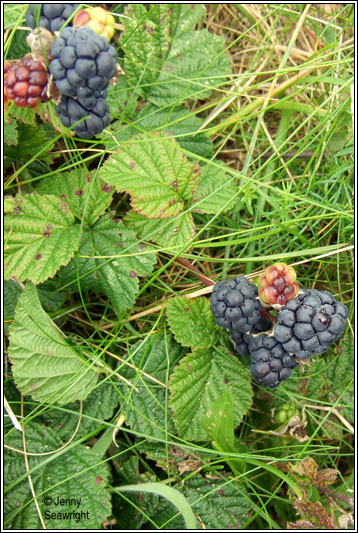 Dewberry. The Burren, Co.Clare August 2007 and Tramore Co.Waterford September 2008