Irish wildflowers




Photos: Rock Island, Co.Cork





Birds-foot
Ornithopus perpusillus
Crúba éin
Family: Fabaceae

Flowering time: May-August. Annual. Native.

Tiny white-cream flowers with pink-red veins. Usually 2-6 per head. Seed pods are curved, beaked and constricted, 4-9 segments. Spreading like birds foot. Pinnate leaves with oval-oblong leaflets. Downy or hairy plants. More/less prostrate, spreading. Size very variable, stems can be 2-40cm long.

Dry sandy, open ground. Rare in Ireland, found near SW, SE, E coasts.
Also recorded from Co. Derry.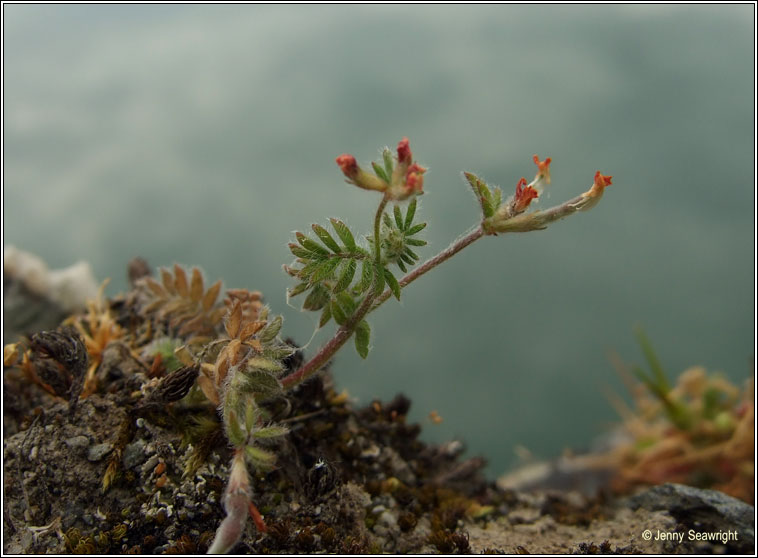 Birds-foot, Ornithopus perpusillus. June 2009