Irish wildflowers




Photo above: Patrick Slavin,
the Burren, Co.Clare.




Spring Gentian
Gentiana verna
Ceadharlach Bealtaine
Family: Gentianaceae

Flowering time: April-June. Perennial. Native.

Solitary deep blue flowers, white stigma. Trumpet-shaped. Narrow tube with 5 spreading lobes. White forms are occasionally found. Dense basal rosette of bright green oval-elliptical leaves. Stem leaves few, smaller, in pairs. Erect flower stems. Tufted or mat-forming plant. Height: Flower stems 2-6cm.

Open stony calcareous grassland, limestone pavements, fixed dunes. Found in the Burren, Co.Clare and Co.Galway.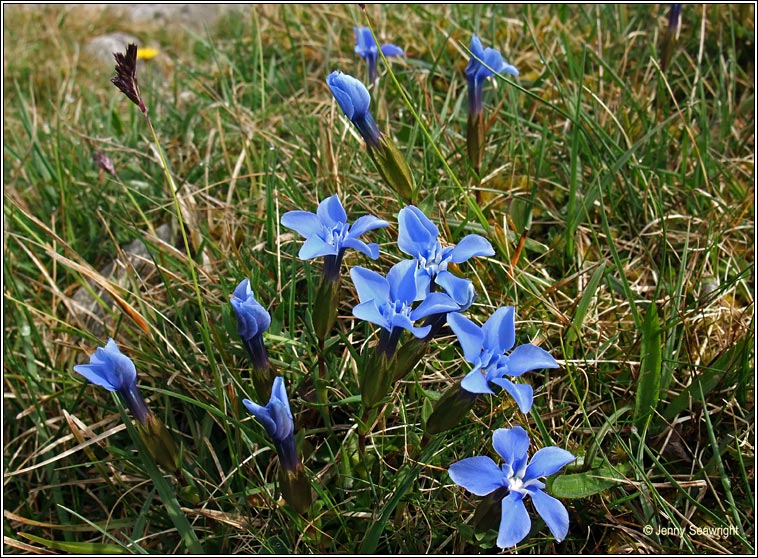 Spring Gentain, the Burren, May 2009.