Irish wildflowers




Photographs: Co.Cork





Hybrid Ragwort
Senecio aquaticus x jacobaea (S. x ostenfeldii)
Family: Asteraceae

Hybrid between Common Ragwort and Marsh Ragwort.
Identification confirmed by Paul Green

Flowering: June-November. Biennial or perennial. Native.

Intermediate between parents, usually found growing with them.
Less than 15% fertile. Very variable in appearance.

Common throughout Ireland, most frequently recorded from NE and W.
Often mistaken for Common Ragwort.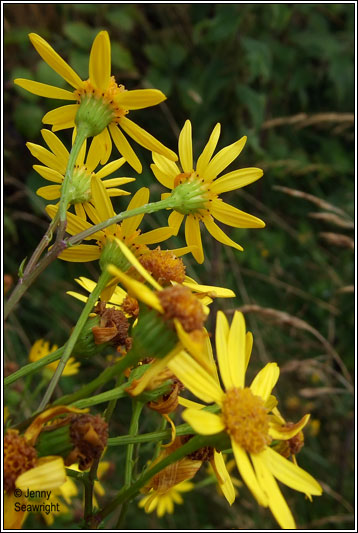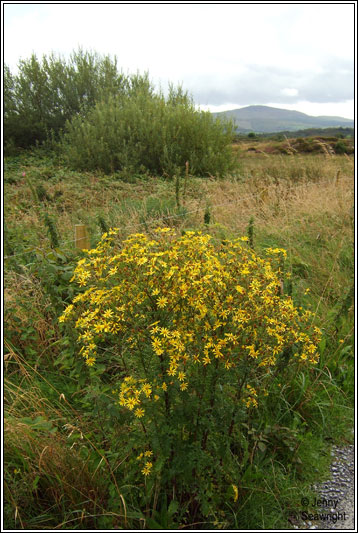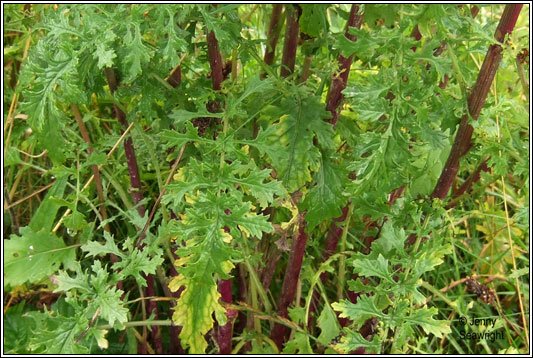 Hybrid Ragwort. Ballingeary area, County Cork. August 2008