Irish wildflowers




Photographs: The Gearagh Co.Cork



Mudwort
Limosella aquatica
Lus lathaí
Family: Scrophulariaceae

Flowering time: July-October. Annual. Native.

Small white-pinkish flowers, 5-petals, bell-shaped, long-stalked.
Basal clusters of stalked, narrow-eliptical leaves, broadest above middle.
Un-toothed, slightly fleshy. Hairless. Creeping, rooting runners.
Leaves (including stalks) to 8cm. Blades to 2cm. Can be much smaller.

Found on nutrient-rich, mildly acidic waterside mud and shingle.
Pond, lake, river edges. In the Burren found in limestone hollows. Rare.
Vulnerable, protected species.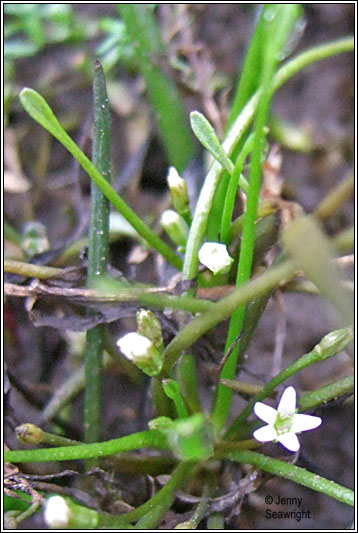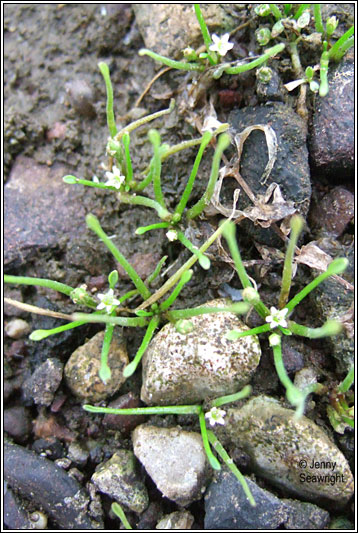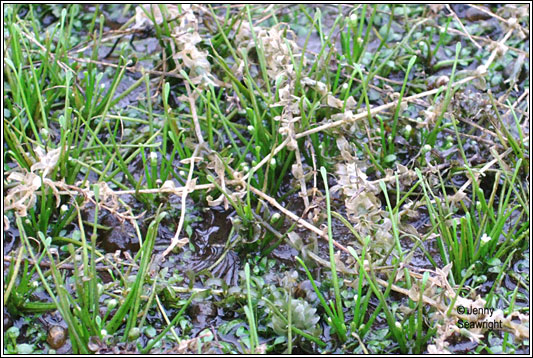 Photographs above: The Gearagh, Macroom, Co.Cork. October 2007