Irish wildflowers




Photos: Inchidoney, Co.Cork





Gipsywort
Lycopus europaeus
Feorán corraigh
Family: Lamiaceae

Flowering time: July-September. Perennial. Native.

Whorls of small whitish-pink flowers at base of upper leaves. Hairy calyx,
bell-shaped, spine-toothed. Deeply pinnate-lobed leaves, with pointed tips
and lobes. Usually stalked. Slightly hairy. Height: 30-100cm.

Likes wet or damp ground. Stream and river banks, fens, marshes, wet woodland, damp roadsides. Less frequent in W Ireland.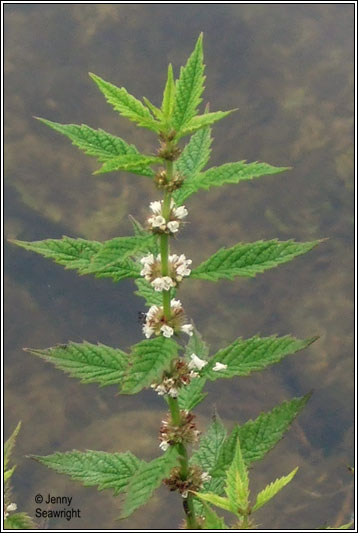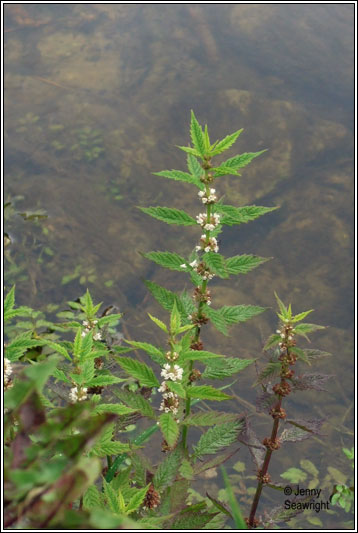 Photographs above: County Limerick. August 2008.