Irish wildflowers




Photos: nr Kinsale, Co.Cork





Common Calamint
Clinopodium ascendens
Cailmint
Family: Lamiaceae

Flowering time: July-September. Perennial. Native.

Whorls of pinkish-white flowers with darker spots on lower lip.
Oval, shallow-toothed/untoothed leaves, stalked. Adpressed hairs.
Erect, hairy, tufted plant. Rhizomatous.
Height: 30-60cm.

Dry, calcareous soils. Roadsides, rough grassland, rocky ground. Mainly S, SW Ireland. Found on walls in Waterford, Wexford.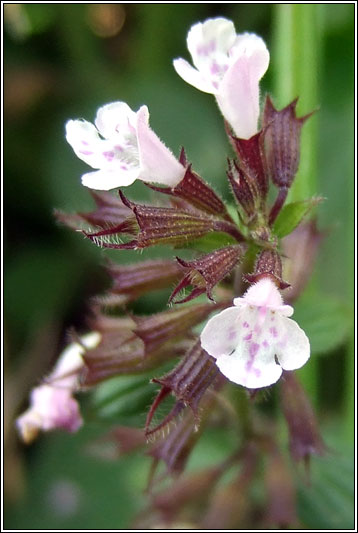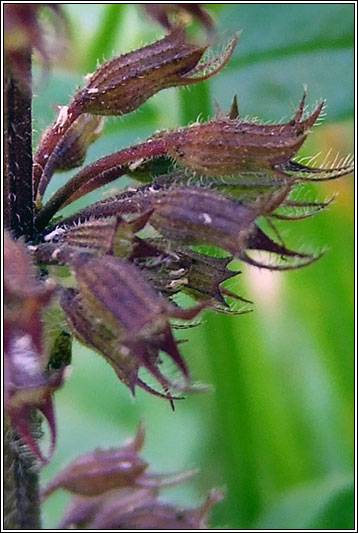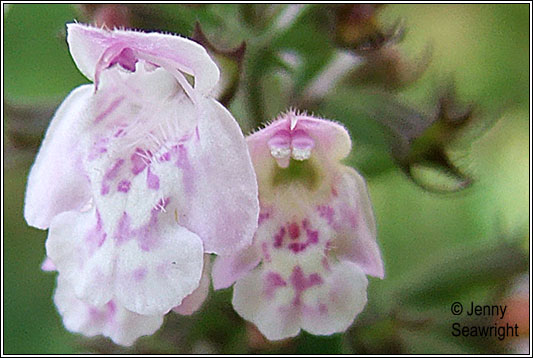 Above: September 2007 and 2008. Near Kinsale, County Cork.