Irish wildflowers




Photographs: Co.Cork





Golden-samphire
Inula crithmoides
Ailleann Pheadair
Family: Asteraceae

Flowering time: July-September. Perennial. Native.

Clusters of golden-yellow rayed flowers. Orange disc-florets.
Fleshy, alternate linear leaves. Stalkless. Untoothed or 3 apex teeth.
Branched stems, sometimes woody. Erect, tufted plant.
Height: 15-80 cm.

Coastal, shingle, sea-cliffs, dry salt-marshes. Rare, only found in a few
locations in S, E and W Ireland.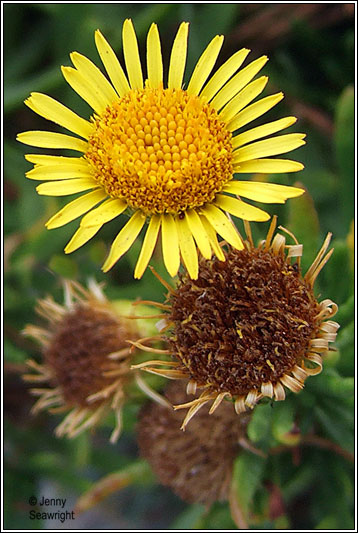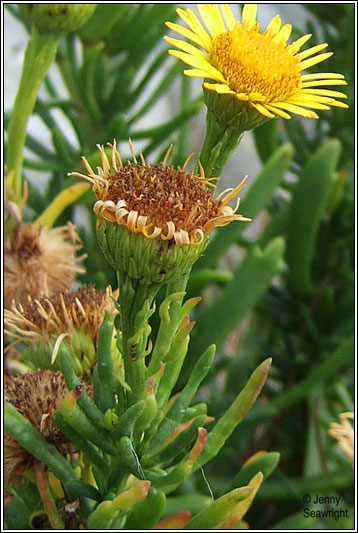 Photographs above: Co.Cork. September 2007