Irish wildflowers




Photographs: Gearagh, Co.Cork





Musk-mallow
Malva moschata
Hocas muscach
Family: Malvaceae

Flowering: July-October. Perennial. Garden escape. Introduced.

Solitary pink flowers in upper leaf axils and as terminal cluster. White forms sometimes occur (see lower photographs). Slight musk-like fragrance. Narrow epicalyx segments, hairless/slightly hairy. Basal leaves long-stalked, with 3 shallow lobes. Stem leaves are deeply pinnate-lobed.

Well-drained shaded or slightly shaded soil. Roadsides, grassy wasteground, wood edges. Occasional garden escape.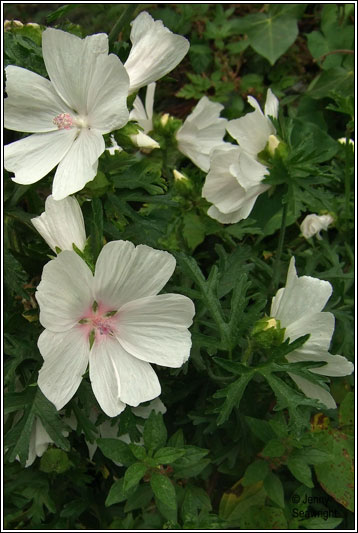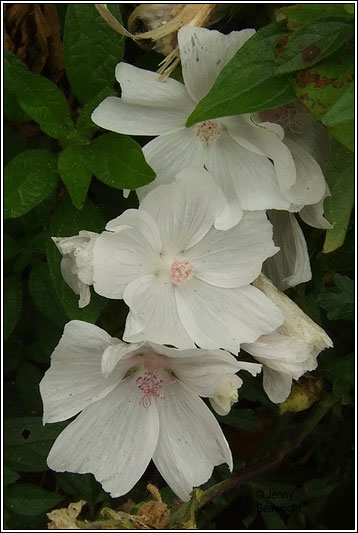 White flowered form of Musk-mallow. Courtmacsherry roadside, Co. Cork. July 2008