Irish wildflowers




Photographs: Ballingeary, Co.Cork



Cut-leaved Crane's-bill
Geranium dissectum
Crobh giobach
Family: Geraniaceae

Flowering time: April-August. Annual. Native.

Small pink flowers, notched petals, 10 stamens. Hairy fruit, netted seeds.
Leaves deeply divided nearly to base, lobes deeply sub-lobed.
Stalked glands on upper parts. Erect to procumbent. Height/spread: To 60 cm

Frequent on roadsides, waste ground, hedgebanks.

Similar: Doves-foot Crane's-bill, G. molle. Deep-cut stem leaves, lobed, rounded, lower leaves. Longer hairs on stem and leaves.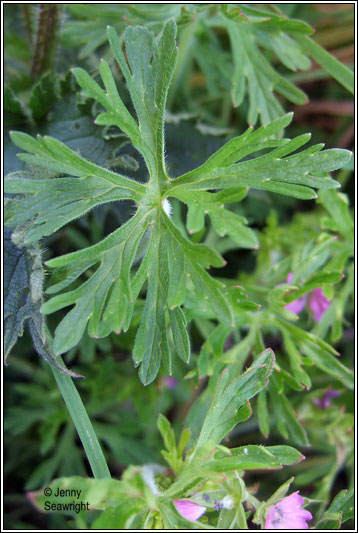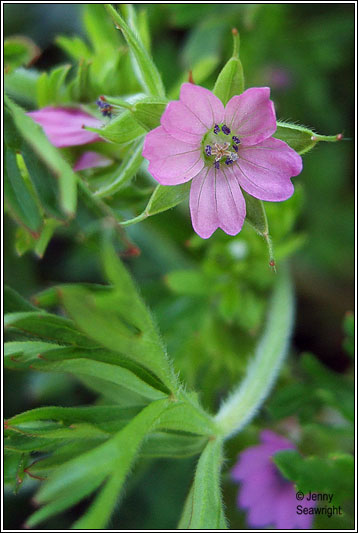 Photographs above: April 2007, County Cork.