Irish wildflowers




Photos: near Clonakilty, Co.Cork





Black Nightshade
Solanum nigrum
Fuath dubh
Family: Solanaceae

Flwering: July-September. Annual. Probably introduced.

Small white flowers with central column of yellow stamens. Fruit is a round, black berry. Poisonous. Leaves stalked, oval-lanceolate, more/less toothed and lobed. Blackish stems. Bushy plant, can be spreading or erect. Height: To 50cm.

Nutrient-rich roadsides, waste ground, maize fields, gardens, near ports. Occasional casual, scattered distribution.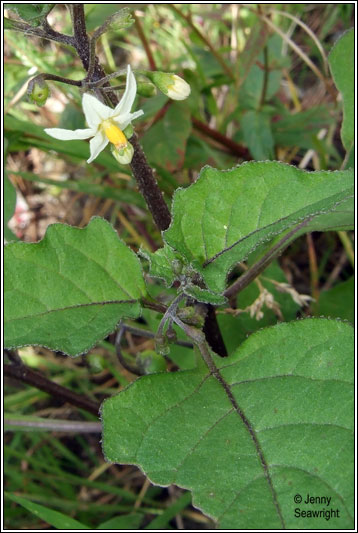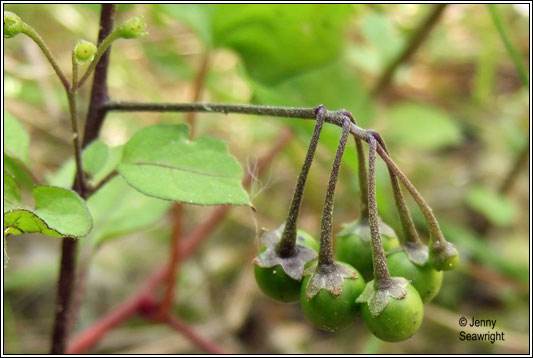 Black Nightshade. Near Clonakilty, County Cork. August 2008.