Irish wildflowers




Photos: Cos. Clare and Waterford





Wall Lettuce
Mycelis muralis
Leitís bhalla
Family: Asteraceae

Flowering time: June-September. Perennial. Introduced.

Small pale-yellow flowers, 5-petalled, in broad panicles. Seeds blackish, beaked. Leaves pinnately-lobed, toothed, large triangular end-lobe.
Stalk-less upper leaves. Branched stem. Hairless. Height: 25-100cm.

Waste ground, rocky woodland, hedgebanks, walls. Rare in Ireland except in
the Burren, County Clare.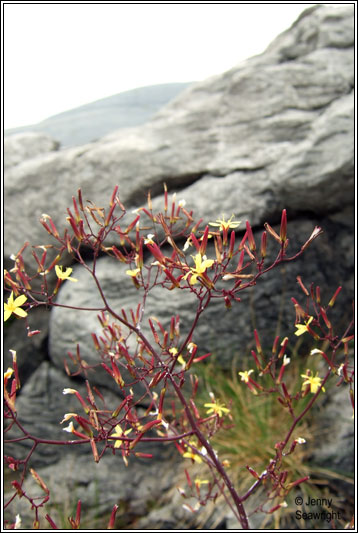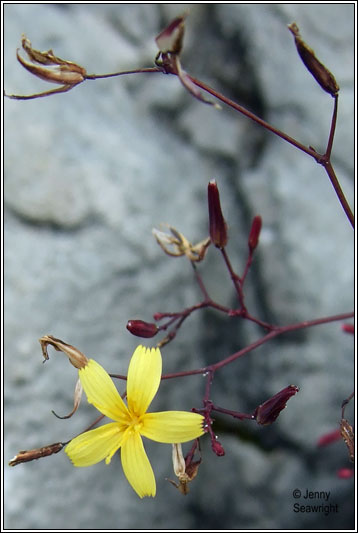 Above: Wall Lettuce, the Burren, Co.Clare. August 2008