Irish wildflowers




Photographs: Sherkin Island, Cork





Yellow Bartsia
Parentucellia viscosa
Hocas tae buí
Family: Scrophulariaceae

Flowering time: June-September. Hemiparasitic annual. Native.

Yellow flowers, occasionally white, 2-lipped, lower lip longer, 3-lobed. Hairy
seed capsule. Opposite, stalkless leaves, coarse-toothed, oblong-lanceolate.
Erect, sticky-hairy plant, usually un-branched. Height: 10-50cm.

Found on damp, open, sandy soil. Grassland, pathsides, dune slacks. Can be locally frequent, often coastal in SW Ireland. Rare in N and W.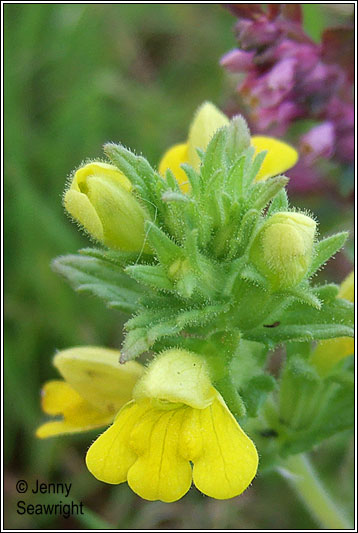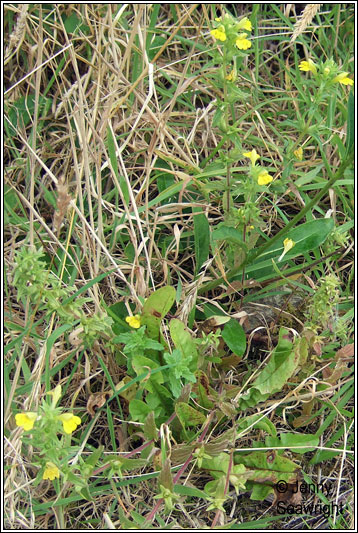 Photographs above: Barleycove, County Cork.