Irish wildflowers




Photographs: Ballingeary, Co.Cork



Common Eyebright
Euphrasia nemorosa
Glanrosc
Family: Scrophulariaceae

Flowering: July-September. Semi-parasitic annual. Native.

Lipped flowers, lower lip usually white (sometimes lilac), upper lip white or lilac.
Erect stems, branched from middle of stem, 1-9 pairs, shorter than main stem.
Sometimes branched again. Glossy, dark-green leaves. 5-20cm. Very variable.

"The photographs are probably E. arctica x nemorosa. Difficult to identify from
E. nemorosa and frequently replaces E. nemorosa and E. arctica in western areas." Alan Silverside.

Pastures, heathland, dunes, marginal ground.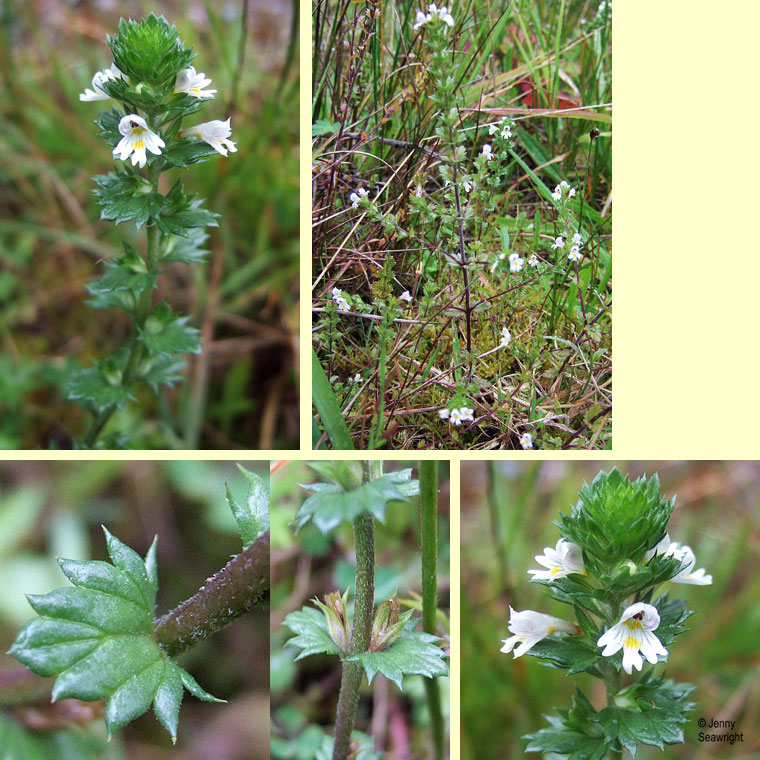 Below: Nutrient-starved specimen compared to a plant with more usual growth habit (shown above).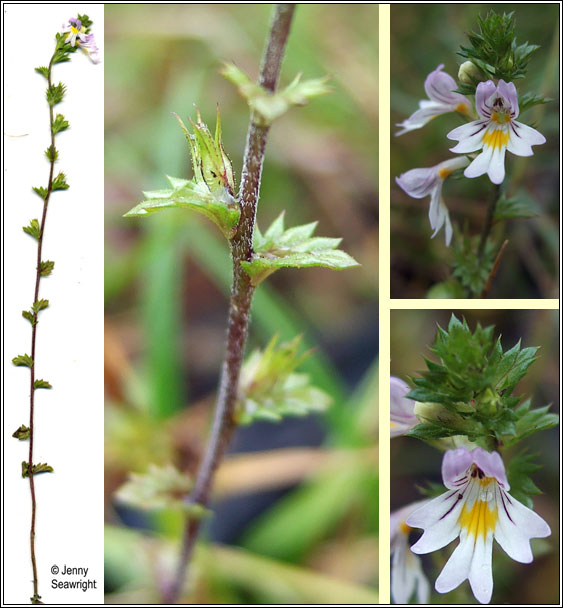 Photographs above: Near Ballingeary, Co.Cork. August 2007

(The photographs are possibly E. arctica x nemorosa. Difficult to identify from pure E. nemorosa and frequently replaces E. nemorosa and E. arctica in western areas.)