Irish wildflowers




Photographs: Burren, Co.Clare





Mossy Saxifrage
Saxifraga hypnoides
Mórán caonaigh
Family: Saxifragaceae

Flowering time: May-August. Perennial. Native.

White flowers, 5-petalled, petals longer than sepals. Narrow lanceolate leaves, sometimes 3-lobed. Rosette of leaves at tips of shoots. Occasional stem leaves. Mat-forming growth habit with slender, prostrate leafy shoots.

Calcareous/base rich ground. On rocks, grassland on shallow, rocky soil.
Locally frequent in the Burren, Co.Clare. Rare elsewhere in Ireland.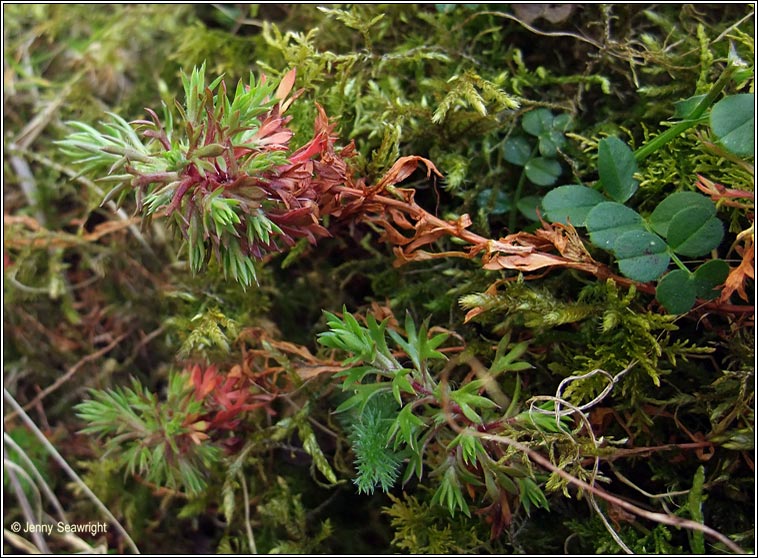 Mossy Saxifrage, the Burren, April 2009