Irish wildflowers sitemap



Photographs: Burren, Co.Clare



Mossy Saxifrage
Saxifraga hypnoides
Mórán caonaigh
Family: Saxifragaceae

Flowering time: May-August. Perennial. Native.

White flowers, 5-petalled, petals longer than sepals. Narrow lanceolate leaves, sometimes 3-lobed. Rosette of leaves at tips of shoots. Occasional stem leaves. Mat-forming growth habit with slender, prostrate leafy shoots.

Calcareous/base rich ground. On rocks, grassland on shallow, rocky soil.
Locally frequent in the Burren, Co.Clare. Rare elsewhere in Ireland.


The previous images shown were of Spring Sandwort, Minuartia verna.
Thank you to Paul Bennett, www.saxifraga.org for pointing out my mistake.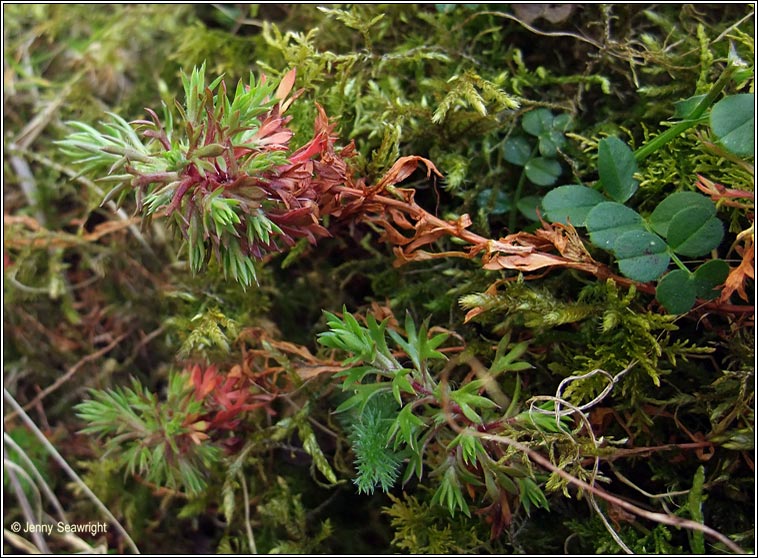 Mossy Saxifrage, the Burren, April 2009