Irish wildflowers




Photographs: Co.Limerick and
the Burren, Co.Clare




Autumn Gentian
Gentianella amarella
Muilcheann
Family: Gentianaceae

Flowering time: July-September. Annual or biennial. Native.

Blue, purple, pink or white flowers, 5-petalled, erect. Corolla 14-18mm.
Rosette of basal leaves, oval-lanceolate, stem leaves in pairs.
Erect stem, single or branched, ascending branches. Height: 5-30cm.

Calcareous grassland and dunes, mainly found in western and central Ireland.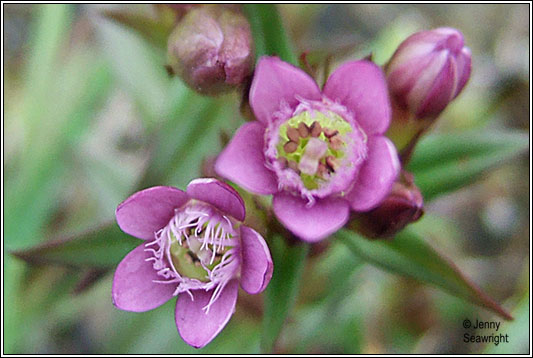 Photograph above: Aughinish Nature Reserve, Co.Limerick. August 2007