Irish wildflowers




Photographs: the Burren, Co. Clare

Carline Thistle
Carlina vulgaris
Feochadán mín
Family: Asteraceae

Flowering time: July-Septeber. Biennial. Native.

Rayless flowerheads are solitary or in groups of 2-5, the golden/purplish tubular florets surrounded by prominent yellowish bracts. The first year basal rosettes (photo below) wither before the plant flowers in the second season. The 2nd year stem leaves are cottony underneath with spiny margins and are alternate on the stout stems. Height 10-60cm.

Found on dry, infertile calcareous grassland, dunes and rock ledges. Widespread but most frequent in central and western Ireland.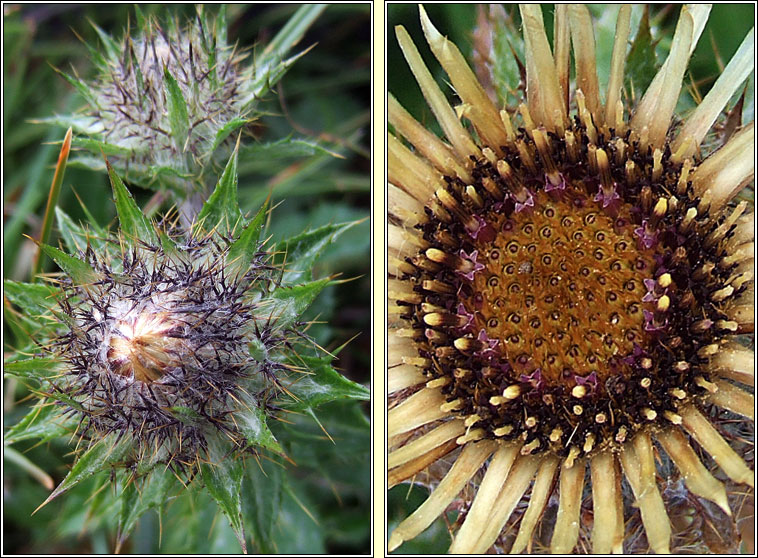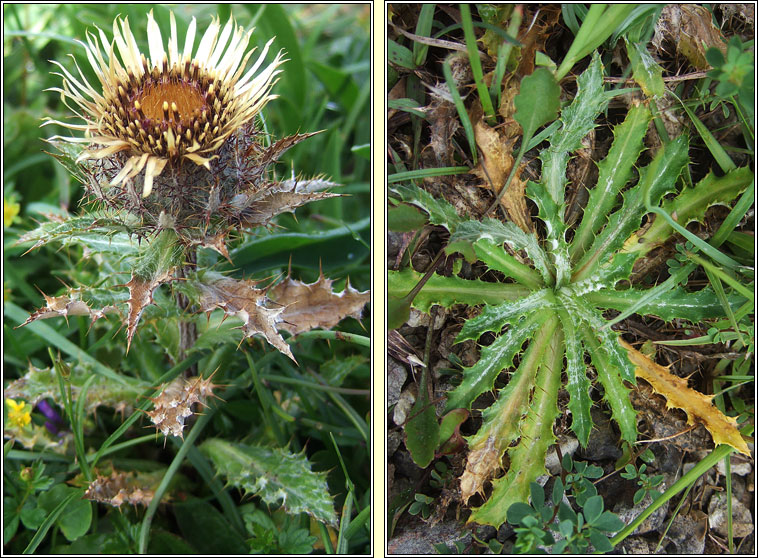 Carline Thistle, Carlina vulgaris, Feochadán mín