Irish wildflowers




Photographs: Macroom, Co.Cork





Hemlock
Conium maculatum
Moing mhear
Family: Apiaceae

Flowering: June-October. Biennial. Native.

Umbels of white flowers, 10-20 rayed. Fruits with wavy ridges.
Finely cut, feathery, 2-4 pinnate leaves. Purple-spotted stems, hollow.
Erect, hairless plant. Height: To 2.5m.
All parts of this plant are very poisonous.

Prefers damp, heavy soils, but also grows on dryer ground. River banks,
waste ground, rough grassland, roadsides.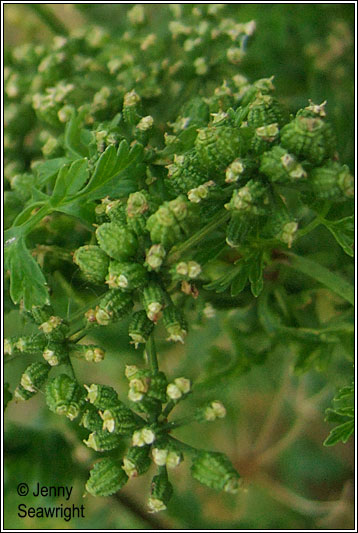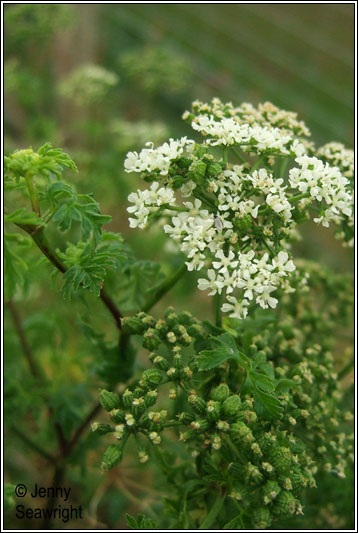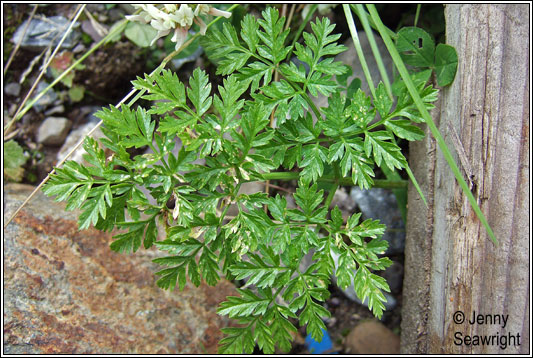 Photographs above: November 2007. Macroom Co.Cork