Irish wildflowers




Photographs: nr Baltimore, Co.Cork





Fennel
Foeniculum vulgare
Finéal
Family: Apiaceae

Flowering: July-October. Perennial. Introduced garden escape.

Umbels of yellow flowers, 6-30 rays.
Feathery leaves, 3-4 pinnate with waxy, thread-like leaflets.
Pungent smell of aniseed when crushed.
Erect, hairless, solid stems, hollow with age. Height: To 2m.

Occasional on dry ground, roadsides, waste ground. Usually garden
escape or relic of cultivation.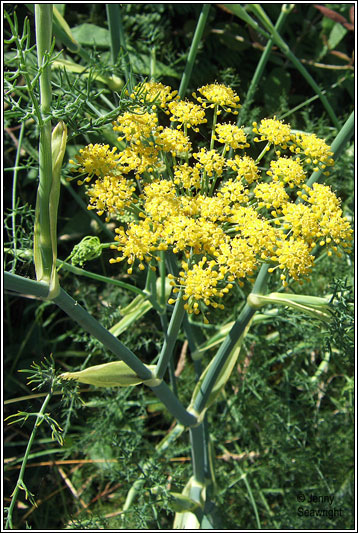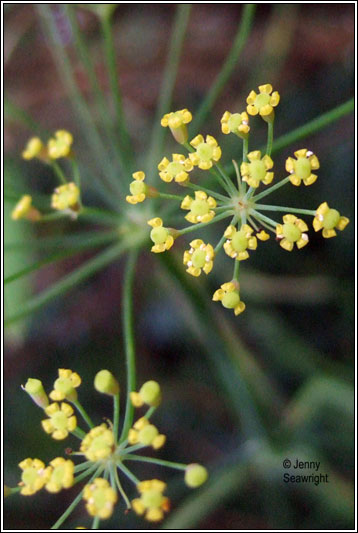 Photographs above: Roadside near Baltimore, Co.Cork. July 2007