Irish wildflowers




Photographs: Kinsale, Co.Cork





Black Mustard
Brassica nigra
Praiseach dhubh
Family: Brassicaceae

Flowering time: June-October. Annual. Native.

Yellow flowers in elongating racemes.
Short, erect fruit, close-pressed to stem, beaded. Seed-less slender beak.
Lower leaves pinnately lobed. Stalked upper leaves undivided, hairless, not
clasping stem. Lower stems bristly. Height: To 1m.

Waste ground, arable land, sea cliffs, river banks. Infrequent, mainly South coast, scattered distribution elsewhere in Ireland.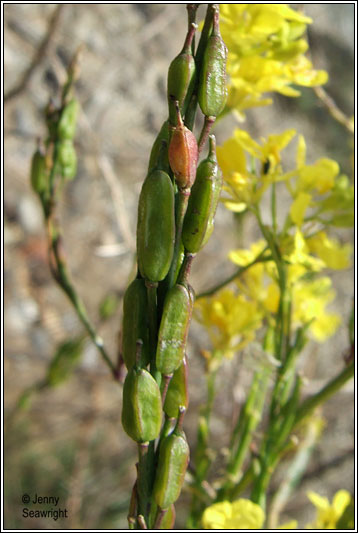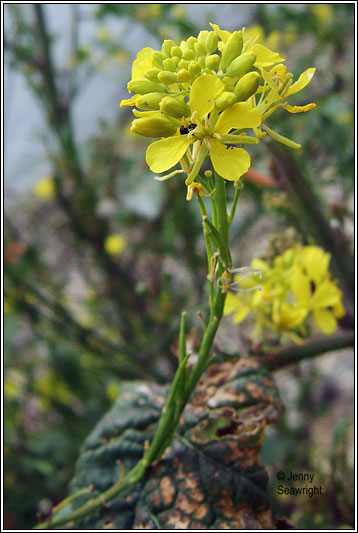 Photographs: Near Kinsale, Co.Cork. July 2007