Irish wildflowers




Photographs: nr Baltimore, Co.Cork



Black Bindweed
Fallopia convolvulus (Polygonum convolvulus)
Glúineach dhubh
Family: Polygonaceae

Flowering time: July-October. Annual. Native.

Small pink-white or greenish-white flowers in leafy spikes from leaf axils.
Un-toothed leaves, triangular-sagittate, stalked, mealy below.
Clockwise twining growth habit, sometimes scrambling along ground.
Reddish stalks. Height/spread: To 1m

Waste ground, gardens, arable land, roadsides, rubbish tips.
Frequent N, E, S, less frequent W and central Ireland.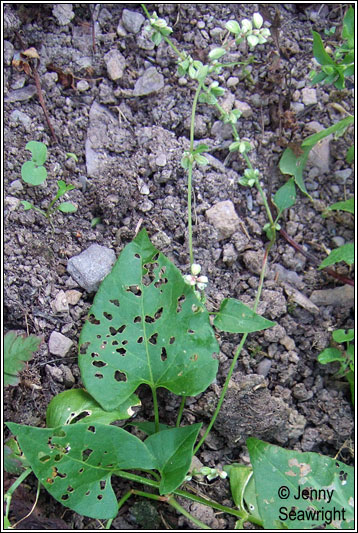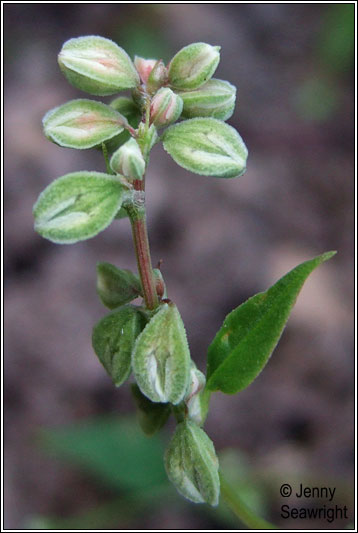 Photographs above: Ballingeary, Co.Cork