Irish wildflowers




Photographs: Rosscarberry, Co.Cork



Sea Purslane
Atriplex portulacoides
Lus an Ghaill
Family: Chenopodiaceae

Flowering time: July-September. Small shrub. Native.

Very small greyish flowers with yellow stamens, 5 sepals, in slender spikes.
Paired bracteoles enclosing triangular fruit. Lower leaves whitish-mealy, opposite, un-toothed, elliptical. Narrow upper leaves. Erect flowering branches on prostrate woody stems. Much-branched, straggling growth. Height: To 80cm.

Coastal, sandy or muddy salt-marshes, edges of inter-tidal creeks, pools, drier salt-marshes. Most frequent in Ireland on South and East coasts.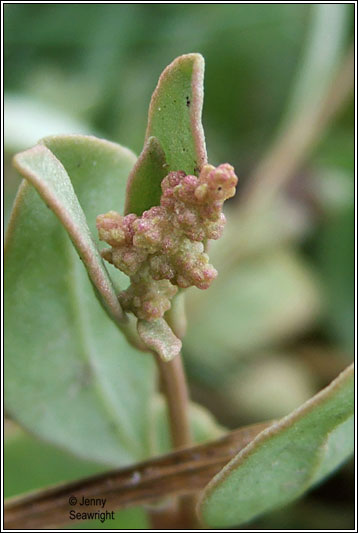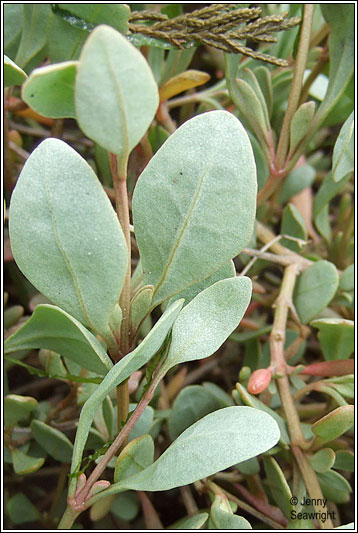 Photographs above: The Warren, Rosscarberry, Co.Cork. June 2007