Irish wildflowers




Photographs: Galley Head, Cork





Rock sea-spurrey
Spergularia rupicola
Cabróis na gcloch
Family: Caryophyllaceae

Flowering time: June-September. Perennial. Native.

Pink or white flowers, 5-petalled, petals same length as sepals. !0 stamens.
Sticky/hairy stems and leaves. Whorls of fleshy, narrow, pointed leaves.
Sometimes has silvery stipules at base of leaf whorls. Un-winged seeds.
Height/spread: 5-15cm.

Coastal, on rocks, cliffs, ledges, walls, short grassland.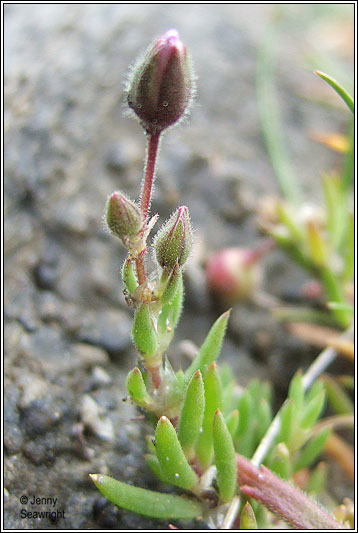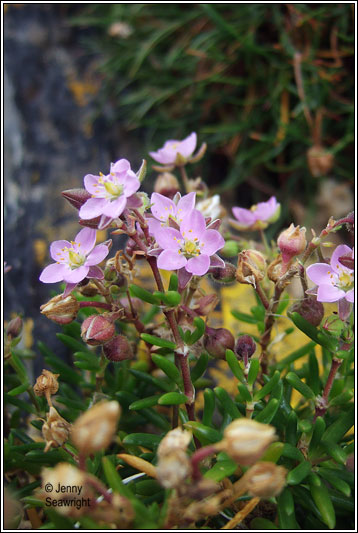 Inchidoney, Clonakilty, Co.Cork. June 2007

Old Head, Kinsale, Co.Cork. July 2007