Irish wildflowers




Photos: Co.Cork and Co.Clare





Sea Aster
Aster tripolium
Luibh bhléine
Family: Asteraceae

Flowering time: July-October. Short-lived perennial. Native.

Blue or pale mauve rayed flowers with yellow centres.
Linear-lanceolate leaves, alternate, un-toothed. Stalked lower leaves.
Stems ascending from branched base, often reddish. Fleshy, hairless plant.
Height: Usually 20-100cm but plants to 2m. tall recorded in Waterford.

Coastal, salt-marshes, estuary banks, also found among rocks, cliffs.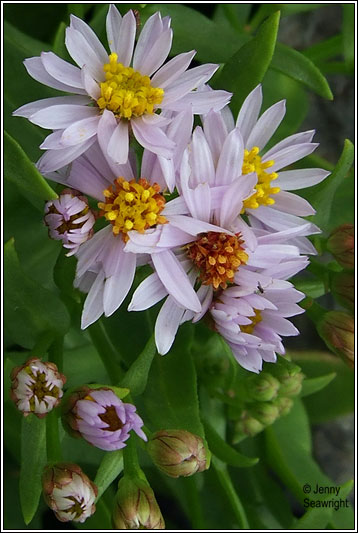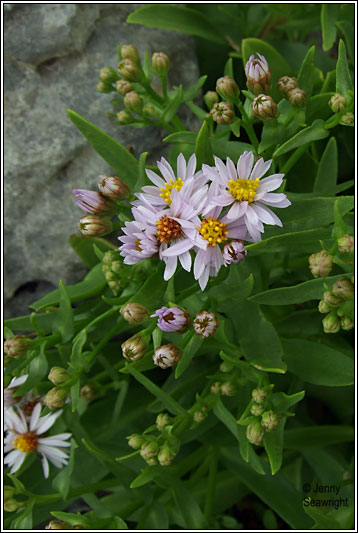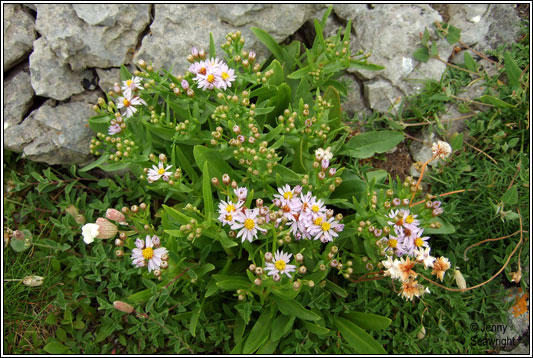 Above: Sea Aster. The Burren, Co.Clare. July 2008.