Irish wildflowers




Photographs: Inchidoney, Co.Cork





Frosted Orache
Atriplex laciniata
Eilifleog phlúrach
Family: Chenopodiaceae

Flowering July-September. Annual. Native.

Spike of tiny flowers, male flowers have 5 stamens. Bracteoles fused to halfway. Very mealy, silvery-grey, wavy-edged, diamond-shaped leaves. Stems reddish, mealy. Very distinctive sprawling growth habit. Spread: To 30cm.

Coastal, sand, shingle, occasionally on salt-marsh drift-lines. Populations are often sporadic. Less frequent on W coasts.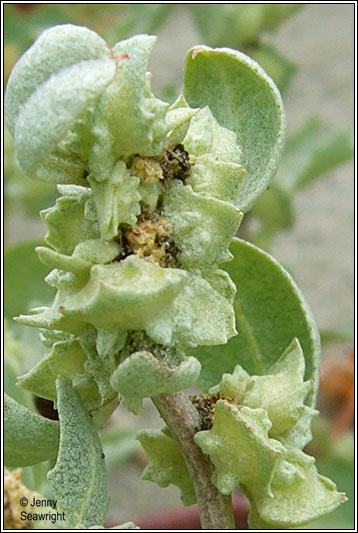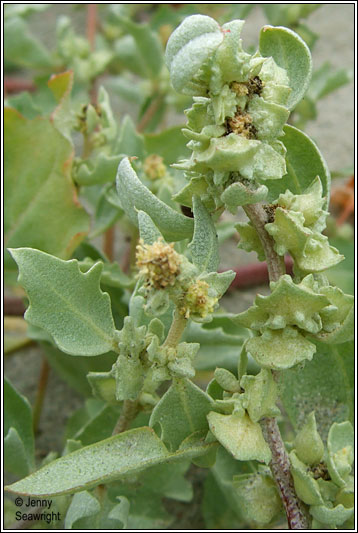 Photographs above: Inchidoney, Co.Cork. July 2007