Irish wildflowers




Photographs: Rosscarberry, Co.Cork





Japanese Rose
Rosa rugosa
Rós rúscach
Family: Rosaceae

Flowering: June-July. Deciduous shrub. Introduced. Garden escape.

Bright pink flowers, sometimes white, followed by large fruit.
Leaves with more/less hairy, wrinkled, shiny leaflets. Prickly stems.
Vigorous, suckering growth. Height: To 2m.

Occasional garden escape, found on roadsides, waste ground,
coastal dunes and shingle.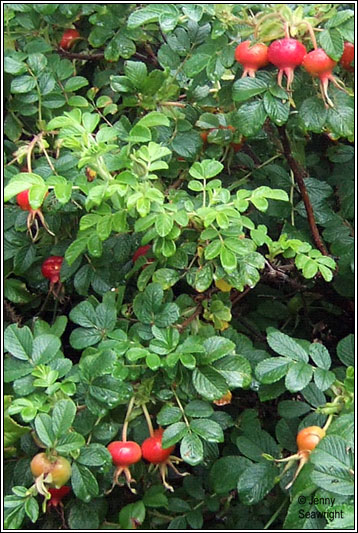 Photographs: Greggane Strand, Rosscarberry, Co.Cork. 2007