Irish wildflowers




Photographs: Mizen, Co.Cork





Sea Pearlwort
Sagina maritima
Mongán mara
Family: Caryophyllaceae

Flowering time: May-August. Annual. Native.

Tiny flowers with 4 sepals, but petals often very tiny or absent.
Blunt, fleshy, dark green leaves, usually without bristly point.
More/less erect to spreading growth habit. Height: 3-10cm.

Found around Irish coasts on bare ground. Rocks, walls, waste ground,
shingle, dune-slacks, cliff-tops, track-sides.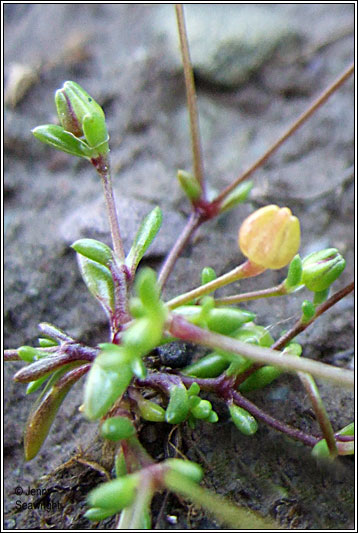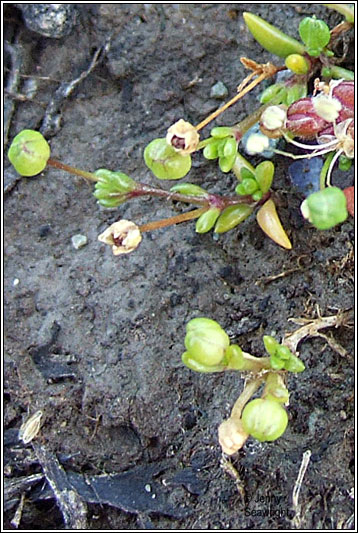 Photographs: Near Mizen Head, Co.Cork. May 2007